The Odman Corp.: Dunnage paper dispenser
The Odman Corp. (Aurora, IL) has introduced a portable, yet heavy-duty dunnage paper dispenser. Called the Pull 'N' Pak, it has an overhead roll suspension that frees up space on, behind and under the packing table or conveyor.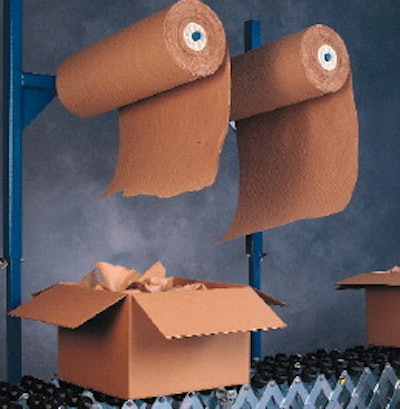 Height-adjustable dual mounting rods make it possible to dispense different packaging materials at the same time.
Companies in this article
Fill out the form below to request more information about
The Odman Corp.: Dunnage paper dispenser