Graphic Packaging Intl.: Leaflet placing system
A new tip-on system from Minnesota Automation (Crosby, MN) uses standard and advancing-cam rotary placers to place leaflets onto a conveyor, glue an item to the leaflet and then fold the leaflet.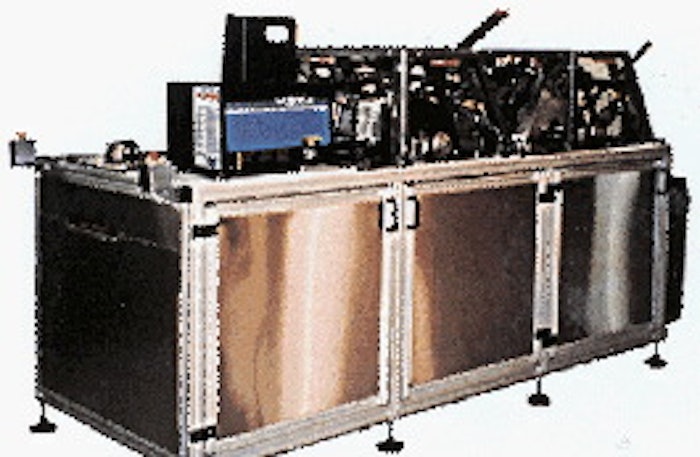 It can handle a wide range of sizes and operates accurately at speeds to 200 completed assemblies/min.
Companies in this article