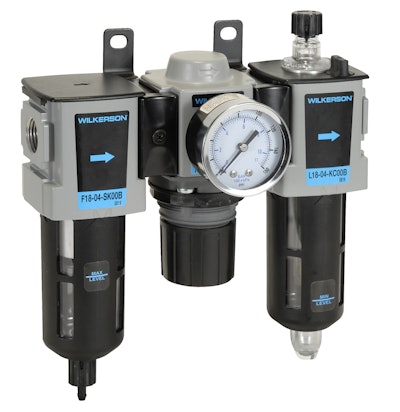 Revision B updates also expand additional accessory options and are backwards compatible with the original Revision A mounting. Today's broad line of Wilkerson products is the result of continuing product innovations and technology advancements which frequently become industry standards.
"We're dedicated to designing and manufacturing innovative products with features and operating characteristics that meet quality, performance, reliability, serviceability, safety and value requirements," said Alex Bakos, product sales manager for Parker Hannifin's Pneumatics Division. "Design updates to the Wilkerson Series products will optimize them with lighter weights, improved flow on some models and a simplified regulator design."
Along with the Revision B updates, Parker will discontinue the 1/8-inch ports for the 08 Product Series, however the 1/4-inch ports can be used for the same series and options.
Companies in this article