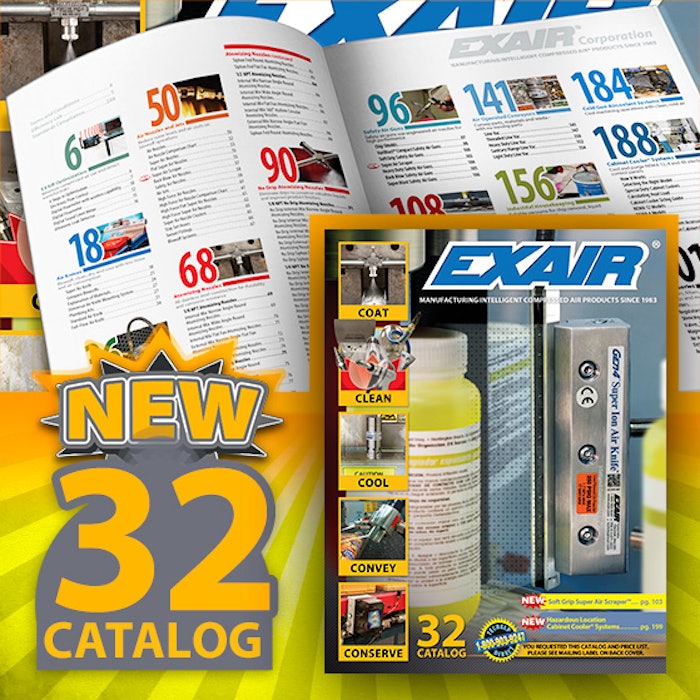 The expanded Catalog 32 introduces new super air scraper nozzles, soft grip super air scraper safety air guns, and hazardous location cabinet cooler systems.
The super air scraper is a patent pending nozzle used to eliminate stubborn debris from work or machine surfaces. This 2 in. flat nozzle utilizes a corrosion resistant scraper blade to provide needed leverage to get underneath and scrape away fixed debris. The soft grip super air scraper is a safety air gun designed to help remove stubborn debris. This air gun is available with a 6 in. to 72 in. long extension to provide the strength and durability necessary for many of your toughest cleaning challenges.
Exair's new hazardous location cabinet coolers are engineered and approved for use upon purged electrical enclosures found within classified areas. These UL classified systems use vortex tube technology to produce up to 5,600 Btu/hr, creating a low maintenance solution for cooling your HazLoc purged cabinets.
Detailed technical explanations, performance data, application photos, and dimensional drawings are provided for each product. A price list is also included.
Companies in this article