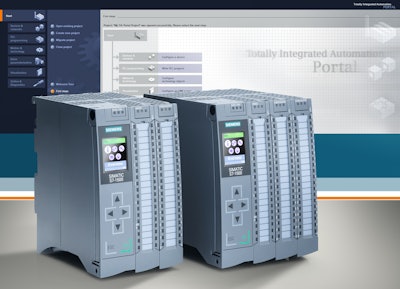 The latest additions to Siemens popular S7-1500 controller family feature exceptionally- compact designs, making them ideal for production machine applications. The S7-1511C controller is just 85 mm wide and offers 32 digital IO ports. The S7-1512C includes 64 digital IO connections and is only 110 mm wide. Expandable with signal modules, the S7-1511C has a bit performance of 60ns and the S7-1512C is 48ns.
Both compact CPUs include standard S7-1500 design features such as built in display, two port PROFINET connection, integrated Web server and standard S7-1500 internal functionality.
Engineered with Siemens TIA Portal, the controllers offer all the standard S7-1500 high-performance functions, including variant management, automatic address adjustment and option handling. Key technology functions such as metering, measuring, and positioning are already integrated into the hardware.
Companies in this article