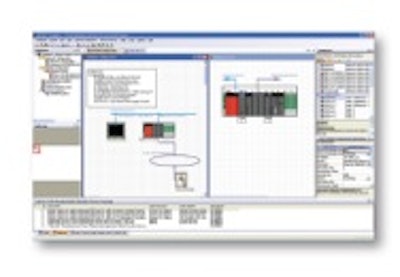 In addition to software tools already included for PLCs, HMIs, servos and motion controllers, RT Toolbox2 provides access for the company's line of robots within MELSOFT Navigator. Now these different types of equipment can be configured into a single environment, creating paths for communications and a shared database of data labels.
Customers can use RT Toolbox2 as part of the MELSOFT iQ Works software to create a cost-effective integrated suite that covers more of their software needs. MELSOFT iQ Works includes GX Works2 for PLCs, GT Works3 for HMIs, and MT Works2 for Servos and Motion Controllers. All feature simulation tools for PLCs and HMIs that not only work independently, but can also be combined to simulate a complete PLC/HMI system with no hardware required.
Current customers are encouraged to upgrade to the latest version of iQ Works, enabling access to RT Toolbox2 as part of their iQ Works software suite.
Companies in this article