PROMA Technologies: PROMA Technologies: Holographic newsletter
Following the acquisition of Van Leer Metallized Products, Proma Technologies' (Franklin, MA) newsletter was redesigned. The new holographic newsletter showcases new products, and more for the new company.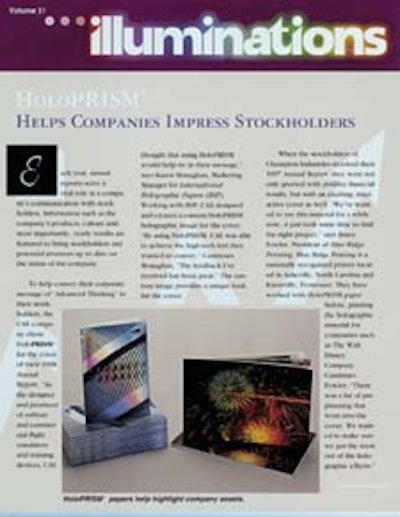 Companies in this article
How to ensure your best conveying project yet
Read our latest Playbook to discover how to ensure efficient product handling, best practices for specifying conveyor and container handling equipment, and top tips for a successful pack line startup.
Download Now
Discover Our Content Hub
Access Packaging World's free educational content library!
Unlock Learning Here