Multipack carrier
Eco-Pak (St. Louis, MO) has expanded its Box Top line of multipack carriers with a three-pack carrier for 22-oz longneck and Heritage glass bottles. Carriers are available in brown paperboard, with or without a grain graphics pattern, to which custom graphics can be applied.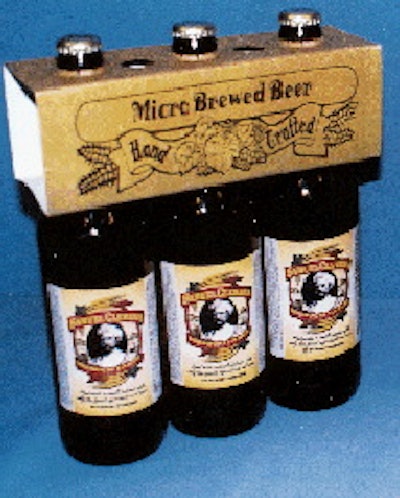 Where the Entire Industry Meets
Discover solutions from 2,000+ exhibitors to advance your operations and network with colleagues at PACK EXPO International, Oct 23-26.
REGISTER TODAY