Heart-shaped bottle
Clinton Packaging (St. Louis, MO) has introduced a heart-shaped bottle for the gourmet food and specialty product market. The glass bottles are available in 250- and 750-mL sizes.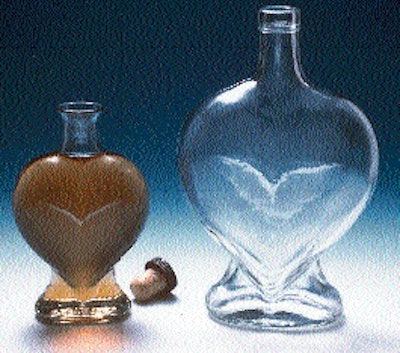 Samples and production quantities are available.
Companies in this article
Playbook: Flexible Pack
Learn tips for success as you explore bagging, pouching & wrapping equipment.
Download Now