Plastic pallet
The Retailer(TM) is a nestable, nine-legged plastic pallet from Cadillac Products (Troy, MI). Originally designed for the grocery industry, its lightweight design supports loads of over 3ꯠ lb and can complete more than 200 trips.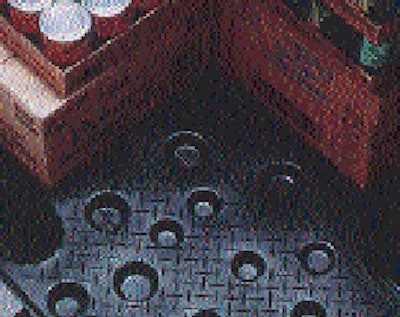 Made of HDPE or a range of PCR materials. Dimensions are 40" x 48" x 5 3/4".
Playbook: Flexible Pack
Learn tips for success as you explore bagging, pouching & wrapping equipment.
Download Now
Where the Entire Industry Meets
Discover solutions from 2,000+ exhibitors to advance your operations and network with colleagues at PACK EXPO International, Oct 23-26.
REGISTER TODAY