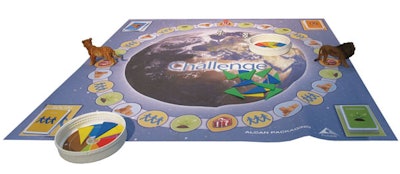 COMPANIES

Fraba, Inc. has been approved as an Encompass™ Product Partner in the Rockwell Automation PartnerNetwork™.
American Packaging Corp. earned STAR designation from the Occupational Safety and Health Administration as part of the agency's Voluntary Protection Program (VVP) at all three of its facilities. The program recognizes businesses and its employees that demonstrate excellence in occupational safety and health.
Sencorp, Inc. and White Systems have merged to form SWS/TEK, LLC.
Innovative Molding Inc. opened its new 30,000 sq-ft manufacturing, warehouse, and office space facility in Atkins, AR.
PWP Industries opened an 80,000 sq-ft in-house plastics recycling facility in Davisville, WV. PWP is working with Coca-Cola Recycling LLC, Atlanta, to convert post-consumer PETE bottles into FDA-compliant resin for food grade-suitable material.
Smiths Detection partnered with Armark to launch IntelliMark, a product identification system that enables brand authentification through microscopic markers embedded in products such as consumer merchandise and food.
PEOPLE

Tonya McBride was promoted to national sales manager and Justin Larson was promoted to sales representative for Toray Plastics (America), Inc.'s, Lumirror® Polyester Film Div.
Industrial Dynamics/filtec hired Paul Acker as regional sales manager, West Coast.
Rick VanDyke, Frito-Lay Div. of PepsiCo, was named to OMAC's board of directors.
Jeff Dudas was named chief executive officer for Spiroflow Systems, Inc.
Jeff Hopp was named director of sales, flexible films for Clear Lam Packaging, Inc.
Detlev Ansinn, PE, joined Triangle Package Machinery Co. as director of engineering.
ACHIEVEMENTS
Silgan Containers was named Vendor of the Year by The Kroger Co.'s State Avenue plant, Cincinnati, OH.
Companies in this article
Videos from Triangle Package Machinery Company