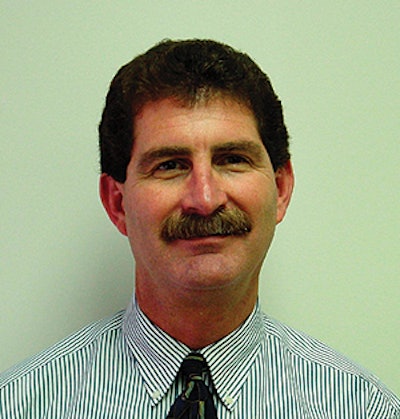 Ranpak (Concord Township, OH) promoted Bert Cals to the position of vp of global marketing. Ranpak also named David M. Gabrielsen as president and CEO.
The OMAC Users Group Advisory Board has appointed Keith Campbell to the position of professional executive director.
MeadWestvaco Corp.'s (Stamford, CT) Packaging Resources Group named
John S. Floyd-Jones as senior account executive in its eastern region domestic field sales organization. Additionally, Jerome F. Tatar will retire as Chairman
of the Board in late Dec. 2002.
Pactiv (Lake Forest, IL) named Larry Rebodos as marketing and converter licensing manager for the company's Hefty Slide-Rite Advanced Closure System technology.
Yupo Corp. (Chesapeake, VA) appointed Toshiyuki Noguchi as president and CEO.
Doug Slomski joined Multivac (Kansas City, MO) as the director of sales.
Hishi Plastics (Lincoln Park, NJ) appointed Hideo Kabumoto to the position of president and CEO.
Bob Wojewoda joined Smurfit-Stone's (Chicago, IL) DI-NA-CAL® Label Group as business development manager.
Crown Cork & Seal Co. (Philadelphia, PA) named Raymond McGowan, Jr. as vp and president of the U.S. Food Can Div.
Phil Murphree was appointed as president of U.S. operations for PCL Packaging Corp. (Barrie, Ontario, Canada). Gary Penna was also named vp of sales for the United States.
The National Assn. of Container Distributors elected Marc Gaelen of O. Berk Co. (Union, NJ) as its president for a two-year term.
World Wide Packaging (Florham Park, NJ) named Daryl L. Ericson as account executive.
Atofina Petrochemicals, Inc. (Houston, TX) hired Scott McEwen as vp of polypropylene.
Sertapak Group (Woodstock, Ontario, Canada) appointed Ken Gregson to the position of sales manager of Sertapak USA Inc.
FKI Logistex (Emeryville, CA) appointed George King as director of sales, major accounts, for FKI Logistex Automation Div., and Stephen Legg as president of FKI Logistex Real Time Solutions. William Harton was appointed to the position of senior vp of sales and field operations.
Companies in this article