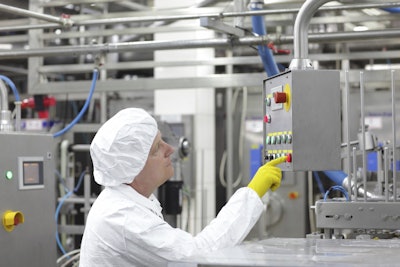 In its report "Machine Safety Marketby Product (Safety Sensors, PLCS, Controllers, Modules, & Relays, and E-Stop Controls), Implementation, Application (Assembly, Material Handling, Metal Working, Packaging, & Robotics), & Region—Global Trend & Forecast to 2020", MarketsandMarketsvexpects the market to reach $4.98 billion by 2020.
That represents a 7.5% Compound Annual Growth Rate between 2015 and 2020.
Factors driving the market include growing emphasis on industrial safety and proactive safety measures, mandatory safety regulations, and improvement in performance and brand image of a company.
The market for presence sensing safety sensors held the largest share in 2014.
Various industries are deploying different safety sensors for the accurate detection of human and foreign objects. Several types of sensing products such as edges, laser scanners, light curtains, mats, and electromagnetic devices are used for presence sensing. These sensor products are used in assembly, material handling, metal working, packaging, robotics, and welding applications across various industries.
The market for individual components held the largest share in 2014.
MarketsandMarkets defines a Machine Safety System as a combination of various individual components that are set up along with various machineries and industrial equipment.
Individual safety components or products such as sensors, emergency stop controls, safety PLCs, relays, switches, and related products are installed or mounted after the machinery installation. Various organizations are considering the aftermarket individual component solutions as the best solutions to install because they are easy to install, handle, or control. However, several companies are gradually adopting the safety solutions that are being integrated within the machine systems.
Globally, MarketsandMarkets says the APAC market is expected to grow at the highest CAGR between 2015 and 2020. APAC is one the major industrial markets in the world. In 2014, Asia accounted for the third-largest market share for machine safety systems in terms of value, followed by Europe and North America.
The developing countries in the region such as China and India are expected to increasingly adopt machine safety systems in the coming years. Factors such as developing industrialization, increasing emphasis on the machine and industrial safety regulations by various safety standard organizations, and adoption of safety systems by multinational companies are driving the market for machine safety systems in APAC.
Early buyers will receive 10% customization on this report.