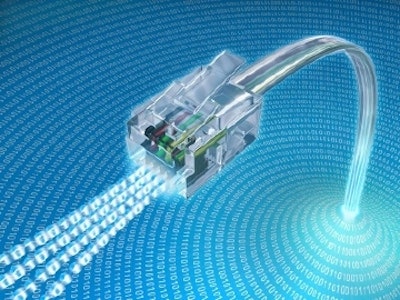 This article at the Motion Control Assn. (
www.motioncontrolonline.org
) Web site is both an informative tutorial and update on the Ethernet: what it is and what it can do, including interviews with experts at Rockwell Automation, Baldor Electric Co., Factory Automation Systems Inc., and National Instruments, Inc.
According to the author, Kristin Lewotsky, "Just as Ethernet allows us to simultaneously browse the Web, listen to Internet radio, and send e-mail, so Ethernet allows motion control components to be networked together more effectively than ever before, simplifying control, diagnostics, updates, and more."
The Open Source Challenge
Currently, there are nearly 20 flavors of Ethernet-based motion control software on the market.
Open source software offers end-users the choice of multi-source component or system solutions, while allowing vendors to participate without high-cost licensing fees or entering into contracts. The result is a wider selection of devices and greater cost competition. All good, right?
Mostly. There can be a downside that has to be acknowledged. While some open standards maintain strict certification processes, others leave a greater amount of freedom in the hands of the vendors implementing the technology. As a result, some manufacturers may choose to skip fully implementing the standard, or may resort to adding vendor-specific functions with their own parameters. When such a component is plugged into the network, the software tools provided by the host device may be unable to understand what those parameters are, how to configure them, and so forth. The promise of plug and play, of network-wide control, is suddenly gone—in a multivendor network, not any one single software suite can set up all of those devices.
For a direct link to read the rest of this informative one-page article, click
here
.
Companies in this article