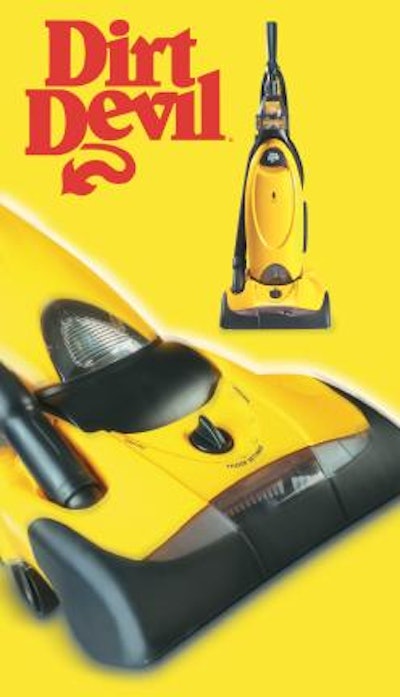 In the fast-moving world of consumer goods, the opportunity for direct consumer experience with the brand is minimal. That is why Procter & Gamble's previous way of thinking about design—regionally organized package and product design focused on simple aesthetics and technical aspects—gave way to a global design strategy based on the totality of the brand experience.

At Procter & Gamble, (where I was formerly Director of Design), as well as other consumer packaged goods companies, developing design as a core competency requires support by company "champions" who understand the potential role, value, and power of design as a way to differentiate and build brand equity. Design is not an endpoint; it's a journey based on the many aspects of humanity and an eternal quest to learn more. Like personal relationships, the total brand experience is the sum total of all the experiences or impressions. When business leaders understand the value of a global design strategy, nuances of the brand experience become integral to creating a design culture, one that delivers a holistic brand and the image of a product that has been carefully crafted for the consumer.

When creating a design culture, a company needs to cultivate design champions at all levels of management. P&G used anecdotal evidence at the ground level to help recruit those champions. The company was marketing high-quality, better-performing products in the feminine and baby care categories, but other super brands were gaining market share. Design champions helped P&G reaffirm its leadership in those two categories.

The need to differentiate the experience required a leap of faith by P&G's resident design champions. Their faith is reflected in two brands: Tampax Pearl's development as a premium brand and Pampers diapers, which added licensed characters as an opportunity to provide emotion and connectivity between baby and parent.

Largely due to the overall brand experience and added value, Tampax Pearl established a market-leading position over its competitor, Playtex. While there are many other success stories like this one, consumer research began driving the need to create a perceptual brand experience through investment in design.

Design managers were moved to the frontline in individual business units so they could be hard-wired to their business-leading design champions. This approach helped P&G to focus on design opportunities. It also provided a rationale for creating a core competency in design.

When building new design capacity, there is a delicate balance between managing prior capabilities and looking to the global strategy of the future. A design champion network developed by senior leaders at any consumer products company, coupled with a community of practice, will gradually persuade others to come onboard to the new design culture—as was the case at P&G—until the company culture is energized and everyone is thinking about design. A.G. Lafley, Procter & Gamble's CEO, was a major design champion from the beginning. Senior leaders who understand the role, value, and power of design can accelerate the process.

LPK Design's product and innovation team taps into the experiences gleaned at P&G. Through orchestrated idea sessions and strategic development, brand stewards are encouraged to think about what business they want to be in. The growing relationships between brand strategy, design strategy, and innovation strategy are becoming inextricably linked.

Consumer packaged goods companies and their design firms that partner further upstream can create a core competency within a design environment, one that has potential to generate ideas that invent the future of the business. A paradigm shift is taking place. Many consumer product companies conduct product research, and those involved at the earliest creative stages are augmenting that research by evaluating and interpreting the research and developing principles that lead to exploration of what drives people to shop, how people shop, and the psyche of the consumer. By focusing on big brands in categories, continuity habits, impulse purchasing, and the search for discontinuity, the objective is to create brand design, product design, and communication strategies that speak to varying consumer profiles and situations.

Case in point: Dirt Devil came to LPK with a variety of models, products, and features lacking a targeted strategy. In examining Dirt Devil's market research, the top consumer segments were identified, along with the product features and benefits that would most appeal to each shopper segment and the different retailers where consumers interested in the brand are most likely to shop. A product design language was created that communicates specifically to each consumer segment.

Likewise, the products themselves carried different features and benefits that provided a tailored product offering for each retail channel, thus developing competitive positioning via consumer and customer differentiation. The repositioning of the Dirt Devil brand grew out of greater involvement in market research, consumer profiles, and ideation that in turn spawned a entirely new brand design strategy and product language, with differentiation for both the consumer and the retailer.

As product design and innovation competency grows and system capability increases, there are many more examples of consumer research driving insight and inspiration. This, in turn, gives rise to the creation and invention of new businesses and the development of new product features and benefits. I found an increased capacity to work upstream in the process, helping to differentiate a product and deliver a brand experience that is positive, memorable, and unexpected. Some examples:

• The Zest brand needed to expand from bar soap to body wash to stay competitive in the category. Ideation processes and deep consumer learning yielded an opportunity to develop an ergonomic, dynamic body wash bottle shape that has a visually arresting appeal on the shelf. The curvaceous package shape repositions Zest in the body wash and shower gel category.

• Gladware found that the lids for its Glad plastic containers frustrated consumers by cluttering cabinets. The solution was developing a simple feature that keeps lids of all sizes locked and stacked together. In effect, the product also functions as the package. This product innovation for Glad was developed out of deep consumer understanding.
Today and in the future, brands and products will succeed based on their ability to deliver consumer-preferred orchestration of experiences, and design will be at the forefront. Great product design is characterized by creating features and benefits that consumers have either desired or those that they never really knew they needed, until now.

If design is about the orchestration of end-user experiences, innovation is about the matching and connecting of brands and businesses with ideas that win for the consumer products company and the consumer. Innovation can be about leveraging consumer knowledge or the opportunity to deliver technology in new ways, solving previously unsolved problems, or a host of other connections between ideas and businesses that require the design of orchestrated experiences.


Companies in this article