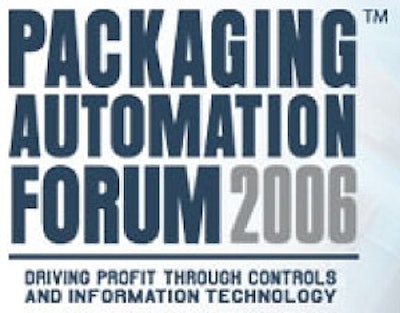 So says Wade Latz, senior director of global operations engineering at The Hershey Company. Latz and his Hershey colleague, Joe Wagner, manager of the controls engineering department for global operations engineering, will be among the speakers at the May 24 Packaging Automation Forum—Driving Profit Through Controls and Information Technology, sponsored by Packaging World and Automation World magazines.
"We used to be quite rigid when it came to the controls platforms that we specified on our packaging machinery," adds Wagner. "But about four years ago we opened up our controls standards to enable our OEMs to utilize controls platforms that they are most familiar with. In turn we are realizing reduced machine delivery times, cost savings, and performance guarantees that are in line with our corporate strategies. In the past, we were adding complexity and were forcing major engineering design changes onto the machinery builders. By modifying our internal expectations and behavior, and by opening ourselves to other major globally based controls manufacturers, we've made it less complicated for the machinery builders to build packaging machines. Other benefits we have realized are that the equipment can also be delivered, installed, and commissioned more quickly."
Joining Hershey's Wagner and Latz on the Packaging Automation Forum program will be representatives of Procter & Gamble, Miller Brewing Co., Schwan Food Co., Coors Brewing Co., Wyeth Labs, and other packaged goods companies. To see the agenda and register for the forum, visit www.packworld.com/paf.