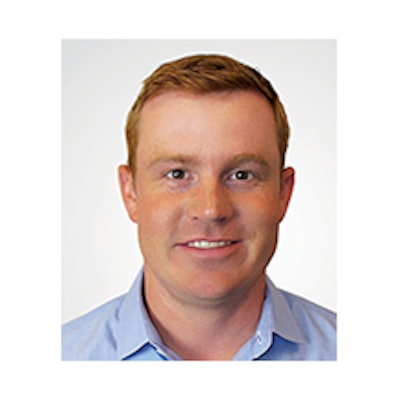 But maybe packagers and their OEM suppliers should be more careful to distinguish between the two. It's true that in a general sense, they occupy the same space in reference to the digitalization of the world. But according to Stefan Hoppe, OPC Foundation VP, with whom I spoke at the recent Beckhoff Packaging Platform 2016, those similarities only exist at a distance.
In his model, IoT is much more of an IT and cloud construct. Meanwhile Industry 4.0 is much more focused on the factory floor, how to optimize factory floor operations, and how to make machine communication more efficient.
In this sense, the distinction between IoT and Industry 4.0 mirrors the distinction between information technology and operations technology. The two are related but sometimes incompatible arenas that are constantly getting in each other's way over the course of any automation project.
The goalposts for each are often decidedly different. Operational technology deals in how machines can talk to each other, to the RFID reader, to the printer, to the MES system, to the PLC, and so on. It's more machine-to-machine interaction instead of sending data up into the cloud between every machine. Of course, the IT cloud realm is an option on the factory floor, but the communication doesn't have to be cloud centric.
More decentralized operations, say building automation or water treatment, find remarkable value in cloud capability. But in packaging automation, where machines are physically linked, inter-machine interoperability is important on a machine-to-machine level.
This is why the OPC-UA discussion has been jumpstarted in recent years, and why it's so important to the packaging space. An open standard that specifies information exchange for industrial communication, the OPC-UA software platform is independent, so it's scalable from the smallest closed network to more vertical "up to the cloud" IT data monitoring. An added bonus is that it addresses security, one of the age-old (well, 20-year-old) IT bugaboos. Security isn't an issue, as messages to and from machines are authenticated and encrypted.
OPC-UA isn't just used in our form of industrial automation, either. The same architecture that aims to horizontally connect machines on your plant floor also serves to connect a smart industrial coffee machine to a smart dishwasher, or to a smart refrigerator. These have exactly the same interface and connection issues that we see in industrial automation. OPC-UA seeks to simplify this process.
Prior to platform-independent architecture, connecting between, say, a Beckhoff and a Siemens PLC often took an expert with his own company's internal language and hours of time. Plus, it took a communication scheme that no one else understood, making maintenance and even simple changes problematic. With OPC-UA, these devices can directly talk horizontally to one another, out of the box.
As one controls manufacturer put it, there's too much "homebrew" out there, with vertical workarounds in connecting dissimilar, but potentially horizontal systems. OPC-UA appears to be a vendor-neutral, operational system-neutral way around all of that.
The key to the UA is that it is not a UP—it's a Universal Architecture, not a Universal Protocol, meaning a discoverable, mouse click-through structure between dissimilar devices, not a code-through structure. If OPC-UA can accomplish this, without raising the IT folks' security hackles, shouldn't it be on your radar?