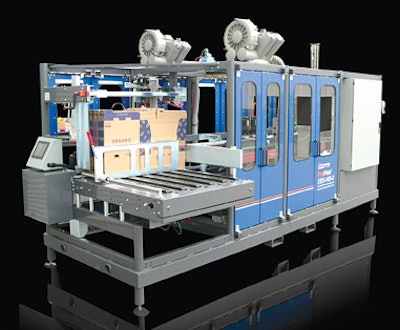 Look no further than the product offerings of today's suppliers of automation and controls components. Many of them sell just as happily to builders of packaging machines as they do to a brewer worried about moving ingredients around in his process tanks.
Turck is a good example of this trend. Consider two projects recently executed by this supplier of sensors, fieldbus solutions, and other connectivity products. One was at Konig Brewery and the other at packaging machinery builder Pro Pack Systems. At Konig Brewery in Duisberg, Germany, pipe elbow adapters distribute and feed liquids such as brewing water and wort. These pipe elbow adapters must be moved frequently from one position to the next. Turck's uprox+ inductive sensors play a key role in monitoring the precise position of the pipe elbow adapters, ensuring optimum productivity and quality of the beer being processed.
Use of Turck's sensors isn't limited to the processing side of manufacturing. Packaging machinery OEM Pro Pack Systems uses Turck sensors to monitor air pressure and vacuum in its ProPrint EBS-HS-2 case printer/erector/bottom sealer.
"With a seven-axis servo-driven machine like this, precise control of air pressure and vacuum become more critical than ever," says Paul Zurlinden, manager of controls engineering at Pro Pack. "Turck has some slick little air pressure and vacuum sensors that fit nicely into our system."
Pro Pack also uses an I/O network from Turck. It includes one BL20 Modular I/O bus terminal system and multiple AIM (Advanced I/O Module) stations.
The BL20 is IP20 rated, so it's suitable for use inside the controls cabinet. The AIM stations are IP67 rated. That means they can be mounted out on the machine, thus permitting shorter cable connections.
Companies in this article