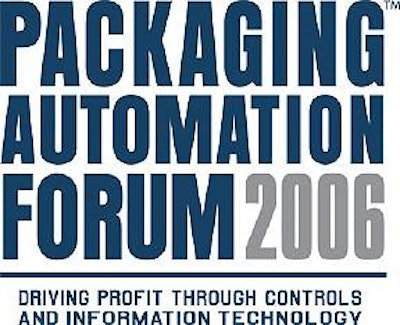 These are two things that Joe Wagner, manager of the controls engineering department for global operations engineering at The Hershey Co., would like to see in packaging machinery controls. Wagner and colleague Wade Latz, senior director of global operations engineering, will address these and other packaging controls topics at the May 24 Packaging Automation Forum, sponsored by Packaging World and Automation World magazines.
Elaborating on the software cost issue, Wagner adds that Hershey frowns on yearly maintenance costs for the required software updates.
"If a controls platform is being updated with a new, more powerful generation of controllers, the controls manufacturer and our OEMs must give consideration to a seamless, low-cost migration path on control equipment that is becoming obsolete. Many times we need to remediate and update the obsolete controls on machines that are currently in production. Too often when parts are no longer available for the older system, obsolescence issues are not considered by the controls manufacturer and our OEMs. This can be very costly and time consuming for the end user. Ease of replacement, footprint compatibility, ease of software migration, and a low cost remediation path is what we would like to see implemented."
Joining Hershey's Wagner and Latz on the Packaging Automation Forum program will be representatives of Procter & Gamble, Coors, Miller Brewing, Pfizer, Astrazeneca, Wyeth, Lilly, and Clos du Bois. To see the agenda and register for the forum, visit www.packworld.com/paf. The Early Bird Registration offer expires Friday, March 17.