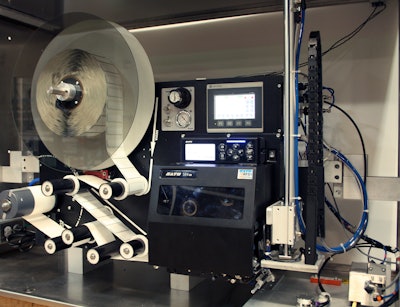 This includes tags with the Alien Higgs 3 chip or Impinj R6P chip for 902-928 MHz frequencies. In addition to metal products these tags can be used for other products including wood and plastics.
The specially designed 6984RFM enables surface printing to be done on demand at the same time as the RFID tag is encoded, ensuring information matching and serialization with immediate application to the product. Quality, durable print is achieved by matching the thermal transfer ribbon to the polyester tag face stock, creating a high contrast print for bar codes, logos, and text.
The 6984RFM print and apply system can accept SATO and Zebra data streams and encoding as well as communication from major label design packages for the designing, encoding, and printing of the tags.
Companies in this article