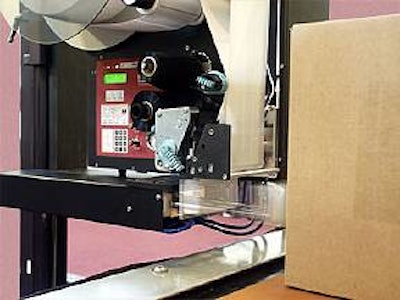 Interfaces with other input devies on the line such as scales, photoeyes, & scanners to generate variable label information.
Retains label information in the buffer after powerdown.
Can generate production reports and send them to a host machine.
Large memory capacity allows databases and label formats to be stored inside the label printer applicator.
Print Width: 4.3in to 6.59in
Print Resolution: 203 dpi or 300 dpi
Interface: RS232, USB, Ethernet, 802.11 b/g
Application Methods Tamp, Tamp Blow, Swing Arm, Repeater, Random Stroke, Wipe On
Companies in this article