Newman Labeling Systems: Carton labeler
Newman's (San Diego, CA) CTE 350 stepper-driven labeler simultaneously applies tamper-evident labels to both ends of a carton at speeds to 350 cartons/min and verifies label presence before indexing cartons downstream.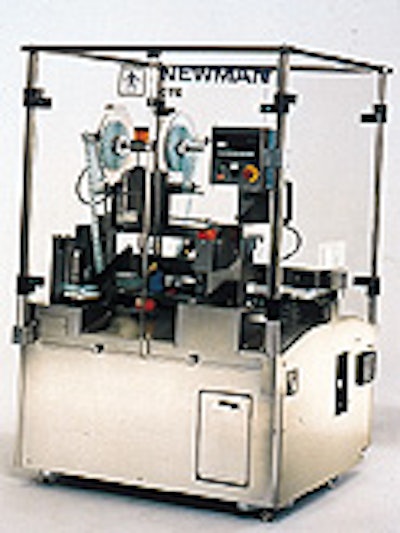 Designed primarily for reverse-tuck cartons, the machine requires no tools for changeover between carton sizes.
Companies in this article
New Labeling Playbook
Read tips for purchasing labeling equipment & considerations for your most successful labeling project ever.
Read More