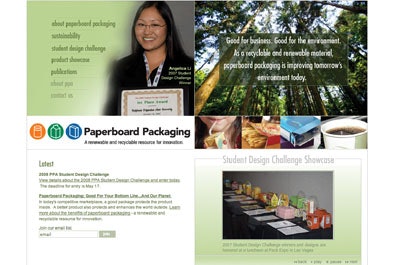 Paperboard Packaging Alliance
www.paperboardpackaging.org
This new site features the uses and benefits of paperboard packaging, real-world applications, and information on the PPA university outreach program. Site also incorporates links on sustainability, the most recent student design challenge, a product showcase, associated publications, and a "contact" and "about" page.
Logopak
www.logopakcorp.com
New Web site offers users the choice of many different languages. This new global approach still allows site users to search under the company's various labeling and software products. News, job opportunities, and contact information is also available—as well as an easy-to-use search tool.
Cortegra Group, Inc.
www.cortegra.com
This provider of packaging solutions for the pharmaceutical and related industries recently launched their new Web site that features user-friendly navigation tools, attractive graphics and in-depth information about the company's products and services. Site offers links to company information, products and services, brand authentication, news and events, and careers.
Companies in this article