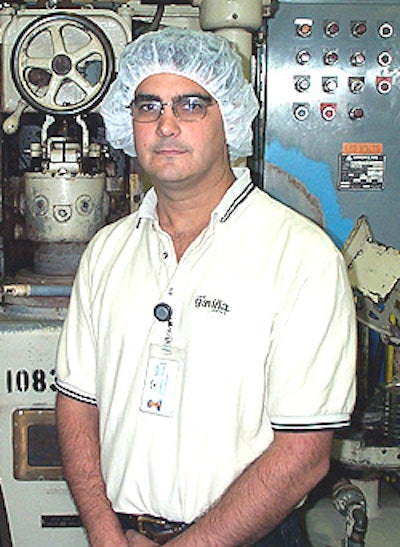 PW: What was it in your company's particular case that made used equipment so appealing?
Fandino: We had big ambitions and not a lot of capital. The only way to get where we wanted was to buy used equipment that had already been rebuilt or to buy it and rebuild it ourselves. Some came from auctions, some came from firms we heard were thinking of selling certain pieces, some came from packaging machinery manufacturers who also refurbish and sell their own equipment, and some came from companies that specialize in refurbishing and selling a wide variety of used packaging equipment.
PW: Are there some kinds of rebuilding you'd rather not tackle?
Fandino: Typically we don't tackle an electronics upgrade here in-house, though we do have a couple of electricians who've studied PLCs and are good at helping us change programs as we need to.
PW: Has your willingness to purchase used packaging equipment ever backfired?
Fandino: Yes, it has. Like anything else, it's buyer beware. We bought a used labeler once and it never did make it into production. We eventually had to scrap it.
PW: Do outside forces influence you as you try to decide whether used equipment or new equipment is best in a given situation?
Fandino: Sometimes the decision is influenced by the strength of the dollar relative to other currencies. Right now, for example, we're finding that some brand new equipment made offshore is pretty competitive with some of the refurbished equipment available today.—PR