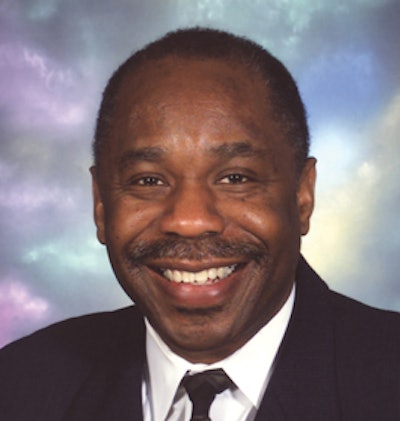 Pallets are the workhorses of supply chains, carrying loads against the demands and hazards imposed by material handling, storage, and transportation; as such, is that a job for a structure made of paper? The first paper pallets were commercial flops, but since then a new generation claims to have addressed past deficiencies, in addition to providing benefits not provided by other materials.
We're not out of the woods, yet.

Nor are we close to being so, since wood pallets constitute around 90% of total usage; however, that makes them a mighty foe, not an invulnerable one. Wood pallets are strong and functional, traits counterbalanced by such negatives as: weightiness, uncleanliness, subject to infestation, splitters and protruding nails damaging goods and injuring people, need for repairs, need for accounting for whereabouts, and the majority ending up in landfills.
Those negatives have costs; for example, weight is reflected in transportation costs. Any cleaning has a cost, as does heat treatment to exterminate pests. Damaged goods punish the bottom line as well as customer relations and injured people file worker's compensation claims and law suits. Repairs aren't free nor are pallet rentals and pooling. And there's the fee to haul pallets to a landfill. All those costs (and the preceding list wasn't offered as exhaustive) can combine for a tidy annual sum.
The challenge for paper pallets, therefore, is to be competitive with wood's strength and functionality and at the same time provide savings and benefits in areas where wood doesn't. But that formula isn't as straightforward as it might seem, the reason being that the evaluation should be made from a systems perspective, factoring trade-offs that are company-specific.
Outdoor storage is one such factor: paper, unless specially-treated, is not waterproof and is even weakened by conditions of high humidity. On the other hand, if an inventory of paper pallets is stored indoors, the company should calculate the associated storage costs, including the opportunity cost of not being able to use that space for alternative purposes.
A paper pallet will cost less than a wood one, which is not surprising; however, the more meaningful comparison is on a per-trip basis. Depending on how it's designed, a paper pallet might be a one-trip platform and even if designed for multiple trips, that number is most likely smaller than what's provided by a typical wood pallet. Then again, one-and-done does not entail rentals and pooling. And with international shipments especially, relief from concerns about the accounting for and the management of a pallet inventory can be a welcomed freedom.
And while on the subject of international shipments, it's worth emphasizing that paper pallets, unlike wood pallets, are exempt from IPPC (International Plant Protection Convention) standards that aim to prevent the entry of wood-boring insects──standards that are complex in their own right and are enforced with much variation.
Segueing into standardization as it applies to pallet construction, paper can be said to have the edge over wood. The components of a paper pallet can be die-cut or otherwise machined/engineered for greater dimensional consistency (a capability that particularly lends economy to custom-sizes because lumber typically comes in standard lengths, which after being cut for pallet components leave scrap). A wood pallet, even the popular 40" X 48", has dimensional variations due to the material, how it's cut, and how the components are assembled. Additionally, there's variation in strength and performance due to bark, knotholes, rot, and the like.
Paper or plastic is not just a question about shopping bags.

Paper pallets and plastic pallets share in common some advantages vis-à-vis wood pallets; for example, both are lighter in weight, with paper the winner in that category. And neither material contains splinters or protruding nails. Plastic, though, can withstand cleaning methods such as steam, an advantage over paper.
For international shipments, plastic, too, is exempt from IPPC standards, but from a practical perspective, plastic pallet are less likely to be used for that purpose. The reason is that the purchase price of a plastic pallet exceeds that of wood, let alone that of paper (although, here too, cost-per-trip is a differentiator); therefore, the plastic pallet is likely to be under a domestic rental and pooling arrangement. That arrangement further comes in handy when it comes to the repair of plastic pallets, decidedly better suited to a third-party provider of that service.
Competition will be heated between paper pallets and plastic pallets for merchandising displays, of both the in-aisle and end-of-aisle varieties. The competition will play out not only in club stores but in grocery, department, and other types, as well. What stirs the competition (in addition to the already cited benefits that would appeal to a retailer) is the aesthetics that both materials present compared to wood.
Another retailer benefit of plastic pallets is that they can be bar-coded and even come with embedded RFID (radio-frequency identification) tags. But paper pallets also are players in the tracking game in that their smooth surfaces are compatible with pressure-sensitive bar codes and tags.
Paper pallets and plastic pallets both can claim to be recyclable, bypassing the landfill. Where paper pallets have a distinction is that they can be placed into a compactor (along with corrugated boxes, for example) for salvage sale. It's another capability that a retailer can appreciate. In contrast, plastic pallets remain whole until they are ground up.
What's the potential for paper pallets?
There was a time in the not-too-distant past when paper pallets with load-carrying capabilities that rivaled those of wood pallets and plastic pallets were just a concept. Now they're a reality, thanks to a variety of constructions that incorporate solid fiberboard, corrugated, honeycomb, and other paper derivatives. Nonetheless, although the ability to carry a load is necessary in order to be considered as a choice, it's not sufficient to justify being chosen. There are other considerations──more than herein presented──that should influence the ultimate choice. And that's not to suggest that the choice should be of one alternative to the exclusion of the others. It could be that a particular company's needs are best served by paper pallets in certain areas of the business and another type of pallet in other areas. In the end, the objective should be to optimize the supply chain and logistics in terms of efficiencies and economies.
Sterling Anthony
is a consultant, specializing in the strategic use of marketing, logistics, and packaging. His contact information is: 100 Renaissance Center-176, Detroit, MI 48243; 313-531-1875 office; 313-531-1972 fax; sterlinganthony1@sbcglobal.net.