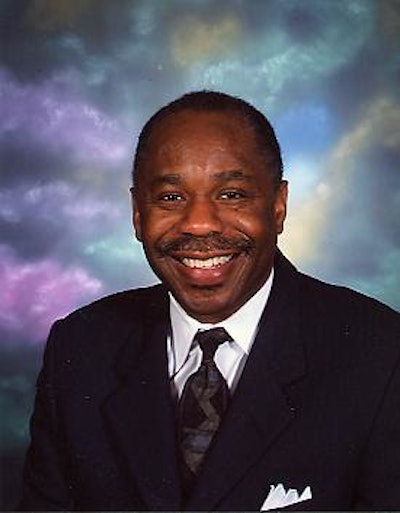 We asked two consultants to weigh in on the issues and implications related to Sam's Club's announcement that each non-RFID-enabled pallet load arriving at its RFID-enabled distribution center in DeSoto, TX, would be assessed a $2 fee for noncompliance starting Feb. 1, 2008 (see the main story,
Sam Club's RFID fee
). According to the retailer, this helps offset the cost of Sam's Club having to tag the load. Sam's Club is owned by Wal-Mart Stores, Bentonville, AR.
Consultant Sterling Anthony (
wwwpkgconsultant.com
) says this is the culmination of a retail consolidation trend that dates back at least to the 1980s: "Greater purchasing power has given retailers greater negotiating clout, which they've used to win concessions against national brands and to promote their private brands. In both avenues, packaging has figured prominently.
"By choosing Sam's Club as the 'pilot plant,' with its fewer suppliers, larger items, and fewer pallets compared to Wal-Mart superstores, Wal-Mart will gain experience applicable to its rollout plans, while sending the message: 'These penalties are light compared to what's to come; better shake a leg, folks.'"
Anthony also points out that every technology, not just RFID, has its own adoption curve, ranging from the early-adopters to the late ones: "The late-comers probably are the smaller companies struggling with various obstacles, chief among them return-on-investment."
Lack of basic auto-ID
Consultant Tim Kueppers of RFID integrator
Sense ID Corp.
(www.sense-id.com) and an associate with
Packaging & Technology Integrated Solutions, LLC
(PTIS, www.pti-solutions.com), a management and packaging consultancy, concurs with that observation—and says the problem is more fundamental.
"Unbelievable as this may sound, my experience based on projects and interaction with various companies is that many of them are still just coming into the auto-identification arena via bar coding," he says. "To them, bar coding is a big enough first step, much less the added complexities of RFID. For other companies yet to comply, it comes down to ROI justification and lack of resources to move forward."
Kueppers relates an anecdote to illustrate his point: "I consulted with a supplier to home maintenance stores last year that was considering using RFID to improve the efficiency of their operations. They weren't driven by a mandate, but saw potential benefit and wanted to at least consider it. Understand that they contacted me specifically regarding an RFID installation. I put together a plan for a staged rollout and looked for ways to make the investment palatable, yet when personnel [of the less than 100-employee company] reviewed the $30,000 cost, they opted to pass on RFID."
Advice for Wal-Mart/Sam's Club
Implicit in the fee is the fact that slow suppliers are that way by choice, Anthony suggests. And large volume suppliers are the very ones that already have adopted RFID, suggesting that size and financial resources are factors, he notes. Wal-Mart needs to be sure that it knows the roots of noncompliance so that corrective actions stand better chances of success.
Anthony believes there are ways other than fees for Wal-Mart/Sam's Club to be proactive—and in a positive way.
"There's a limit to which Wal-Mart can force compliance through fiat and punishment," says Anthony. "The opportunity exists for the company, as a channel leader, to demonstrate innovation. The company can take an active role as a mediator/broker between suppliers and the RFID industry in ways that make adoption more affordable. The company can look for ways to promote increased standardization, beyond the Electronic Product Code (EPC) and UHF spectrums, that drive down costs. The company can spearhead efforts to address privacy fears on the part of the public, which might be slowing the growth of RFID. With so much experience with the technology already, Wal-Mart has opportunities to educate suppliers on how to employ it not only downstream, but also upstream and in-facility as well, thereby improving payback."
Anthony also says that suppliers' reluctance to tag at the pallet level should provide a red flag for the retailer: "Suppliers of inexpensive or low-margin products will be hard-squeezed by Wal-Mart's coming mandate of tagging at the pallet, case, and unit levels."
Kueppers compares the fee implementation to the housing crunch.
"In the real estate industry, people refer to a 'buyer's market' versus a 'seller's market,'" he says. "Applying this distinction to the Wal-Mart situation, the past three years proved to be a 'supplier's market' when it came to compliance because there was simply too much noncompliance for Wal-Mart to threaten its supplier relationship, and the suppliers benefited via the continued relationship with Wal-Mart. With this fee, Wal-Mart will be able to maintain supply until the suppliers get fed up enough at the fee and take steps to comply."
Yet Anthony still feels there may still be an opportunity for Wal-Mart/Sam's Club to cut its suppliers some slack. "It's known that RFID provides the retailer with operational efficiencies, not the least of which are real-time inventory management and the resulting elimination of stock-outs," he points out. "However, there is an economy-of-scale threshold that Wal-Mart easily meets, but the same is not true of all suppliers, some of which are already struggling with other initiatives, such as the sustainability scorecard."