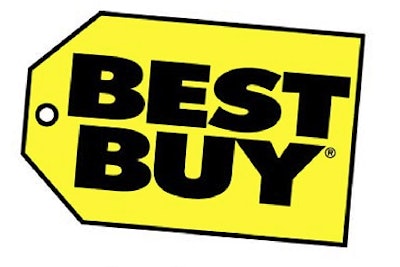 Vendors that deal in RFID-related hardware are convinced that most large retailers will be testing item-level RFID within the next 12 months, and that a significant number will be rolling it out to stores for high-margin, high-shrink goods in the next 24 months. The real news may be that some retailers actually agree with that timetable.
"RFID technology has the potential to transform many areas of our business," says Paul Freeman, RFID program director for Best Buy. His company intends to complete the first phase of a case-and-pallet-level rollout in 2007, and is currently testing RFID at the item level.
Until now, retailers have counted the goods coming across the loading dock but, with the exception of infrequent hand inventories, haven't known the location of the merchandise again until it's sold, says James M. Kress, vice president of sales and marketing for MeadWestvaco Intelligent Systems.
With item-level RFID, employees can use a computer, hand-held electronic device or a report printed on paper to find out how many pieces of merchandise are languishing in the backroom while a shelf on the sales floor sits empty, Kress says.
Every item-level test performed by R4 Global Solutions, an Intelligent Systems business partner, indicates that the reduction of out-of-stocks is the technology's most important benefit. In a "typical" store, merchandise is general out of stock 8% of the time, rising to 15 percent for heavily promoted goods.
Item-level efficiency
Item-level RFID also reduces shrink and makes employees more efficient, Kress says. Instead of walking the aisles searching for out-of-stocks, associates can glance at a computer screen and find out what products need attention, says Kress. The technology could even alert sales people when a customer picks up a piece of merchandise to examine it and then puts it back in the wrong place.
Less time spent stocking means more time spent selling. At Best Buy, Freeman wants to see associates "apply that extra time to helping customers find, evaluate and buy what they came in for."
The deduction process—reducing the bill when a shipment comes up short—could become automated with the help of item-level RFID. Computers could modify electronic manifests or make adjustments to automatic payments, says Jeff Richards, former CEO of R4.
Best Buy also is exploring ways to use item-level RFID to register customers for warranties automatically. The technology also could speed up warranty work and expedite returns, Freeman says.
RFID to replace EAS?
RFID could take the place of electronic article surveillance (EAS) tags now used to set off an alarm if a shoplifter tries to leave without paying. Removing RFID tags at POS could help allay privacy concerns, and Freeman notes that Best Buy tags will carry only the type of information found on bar codes, plus a serial number.
Simple item-level tags now cost 20 cents to 30 cents apiece, but the price could drop to as low as 5 cents as production increases. Most retailers currently order fewer than 100ꯠ tags at a time, but pharmacies are expected to buy in the neighborhood of 10 million tags soon, which could drive costs down by the end of next year, Richards says.
The cost of an entire item-level RFID system defies generalization, but Richards says the money spent for tags represents 60 percent to 70 percent of the total outlay.
Even at today's prices, however, an item-level RFID system can pay for itself in about two years, according to Kress. The business case for item-level RFID makes sense in some product categories, especially those with high margins and an allure for thieves, says Richards. Observers cite DVDs, CDs and high-end apparel as the most likely candidates for item-level RFID.
Retailers and suppliers still need to work out who's going to pay to create and affix item-level RFID tags on merchandise.
This article appeared in the September 2005 issue of Stores. Reprinted with permission, NRF Enterprises.
Companies in this article