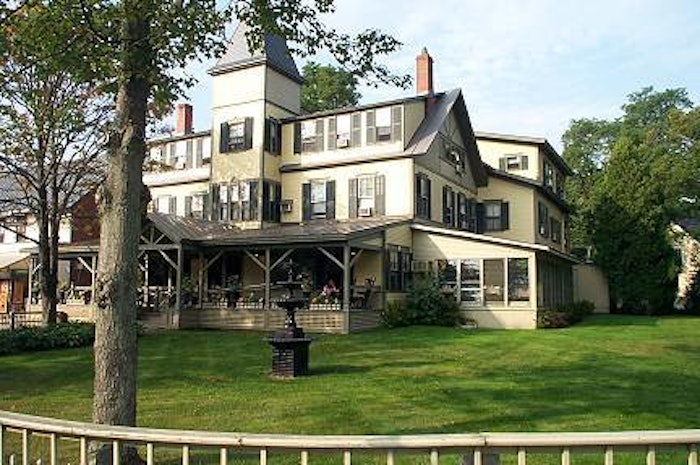 I always liked a good ghost story, especially so close to Halloween. I thought I liked being scared. But when I was invited to visit a 'haunted' inn in Norwich, VT, to write a story about an ancient labeling machine still kicking after all these years, I got nervous. I've never spent the night in a haunted house. I've never seen a ghost. But like most intrepid Packaging World editors, I decided to be brave, put my best foot forward, and write an interesting and informative story about a packaging machine.
'New' kind of machine
The machine in question: Not the shiny, state-of-the-art machinery we're used to covering. Rather, it's a Pony Labelrite Labeler from NJM/CLI first built sometime during the 1950's. Designed in 1928 by New Jersey Machine Inc. in Hoboken, NJ, more than 10ꯠ of these semi-automatic labelers were in operation throughout the world at one point. The labeler in this ghost story was rebuilt in 1996 to bring it up to current safety standards, and installed in the basement of the bottling house of Jasper Murdoc's Alehouse at the Norwich Inn.
Tim Wilson, brewmaster and part owner of the inn with this wife, labels approximately 500 bottles of his Whistling Pig Red Ale per month. The machine is run by a foot treadle activated by Wilson. One label at a time is picked up by a vacuum platen, carried across a glue roll where a micro-thin film of adhesive is applied. The label travels to the glass bottle where it is placed within +/- 1/16 of an inch accuracy. The platen retracts and a pressure pad firmly adheres the label to the bottle.
Spirited location
Not only is the labeler a time saver for Wilson, but it appears to be a 'Ghostbuster' of sorts as well. According to Norwich legend, the inn, which was built in 1797, was purchased in 1920 by Charles and Mary (Ma) Walker. Throughout prohibition, Ma Walker is said to have maintained the inn's tradition as a tavern by selling bootleg liquor from her basement. After she died at the inn, her spirit is said to walk the halls of the upper floors of the inn, occasionally making appearances in the dining room wearing a black formal gown. However, reports of sightings by visitors have decreased significantly since Wilson began brewing, bottling, labeling, and selling beer at the Norwich Inn.
"The labeler has brilliant engineering and is a marvel to watch work," even after all these years, Wilson says. And, if it helps me sleep through the night without hearing or seeing anything that goes bump in the night, I'll drink to that.
For more information about the Norwich Inn, visit www.norwichinn.com.
Companies in this article