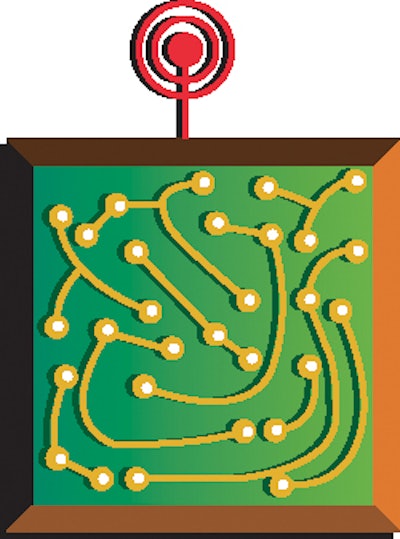 One key method to implementing ePC is via radio frequency identification, which permits automatic tracking of any product or package that's been RFID tagged. PIRA business manager Lucia Bly says they were initially hoping for 100 attendees, but ended up with a room-filling 250. She attributes the difference to "the strength of the program and a hot topic." Some notes of interest from the conference:
• Johnson & Johnson has ordered 500ꯠ tags and is installing RFID readers at a distribution center in MS.
• Standardization is needed as there are 140 different RFID protocols.
• EAN (International Article Numbering Association) and Uniform Code Council will join forces with the Auto-ID Center (see packworld.com/go/c064).
• Marks & Spencer uses electronic tagging to track more than 3 million trays of chilled food.
• Supply-demand dilemma: Gillette's publicized order for 1/2-billion RFID tags is interesting because the vendor can currently produce only 40ꯠ/month.
• Counterfeiting, especially in China, is rampant, and RFID can help authenticate products.
One of the most telling anecdotes about counterfeiting came from Procter & Gamble's Gerry Meyer, assoc. director, corporate R&D prototyping and packaging development. P&G introduced a product in cases protected with a security label (complete with fluorescent inks, microprinting, and security threads) that was counterfeited within four weeks. "I'm lucky to schedule a graphics meeting in that time, much less be in production! Counterfeiters are among the fiercest competition you will face," Meyer cautions.
A show of hands by attendees during the conference indicated only a scant few were already using RFID tracking. —RL