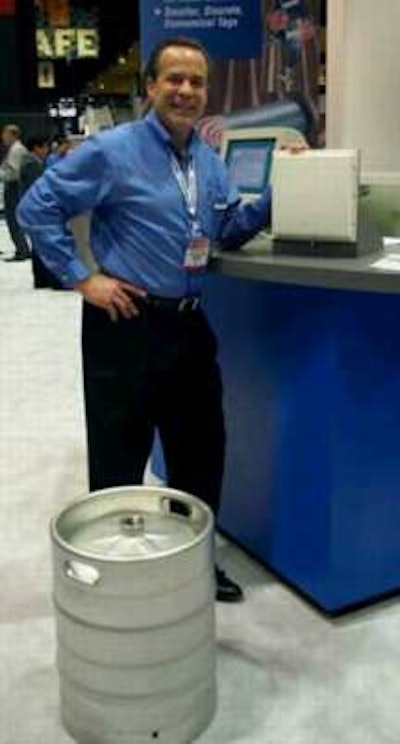 Although company officials admit that RFID technology costs two to five times more than bar code labels, which are now used for metal asset tracking, Marconi lists many benefits of RFID tracking.
The company states that bar codes can be tampered with, handle less information and need to be manually scanned. Marconi says its RFID tag is permanently affixed, and can handle 100 alphanumeric characters. Further, multiple kegs can be "scanned" automatically without requiring a line-of-sight.
The scanner automatically transmits data to the user's enterprise resource planning (ERP) system. This wireless data capture can be read at a distance of up to three meters with the 915-MHz scanner.
Marconi claims the Metal-iTag is 99% reliable for tracking metal containers, such as beer kegs throughout the distribution process. It is applied inside the beer keg chime so it can not be readily seen or tampered with.
Companies in this article