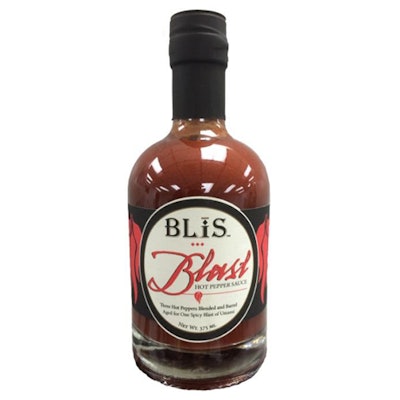 When he discovered the Epson SurePress L-4033AW at Labelexpo Americas in 2012, he saw a potential match. "The SurePress seemed like the technology that would allow us to shift most of our flexographic product to digital," says Middleton.
After looking at competitors and comparing print samples, Middleton was convinced that Epson and the SurePress were the right fit. "When looking at the history and quality of Epson, I saw that as an international corporation, they were committed to the market and its customers. What set the SurePress apart from competitors were its reasonable price, reliable performance, and world-class quality. It truly was one of those cases where the actual use of the digital press exceeded my expectations."
Since installing the press in May 2013, Middleton Printing has printed on a multitude of substrates for its clients, without the need for special pre-treatments. Despite being a small company, says Middleton, the SurePress has allowed the firm to expand markets while saving labor time. Among their new customers is gourmet food producer BLiS. Their Blast Hot Pepper Sauce, which boasts a unique aging and flavor infusing process, deserved a unique and elegant label.
"The SurePress proved its strength by being able to print on what is traditionally used as a wine label," says Middleton. "Textured substrates such as Estate 9 uncoated stock are difficult for other digital companies to produce. Overall, BLiS loves the image quality produced by the SurePress."
"The creation of our BLiS Blast Hot Pepper Sauce is a time-intensive process that helps to make a truly unique product," says Steve Stallard, owner of BLiS. "We looked for a label that would help illustrate the quality and unparalleled taste of our hot sauce. Middleton Printing has helped us to do just that with the Epson SurePress digital label press."
To view a one-minute time-lapse video of the eight-hour installation behind Middleton's new Epson press, click here.
Companies in this article