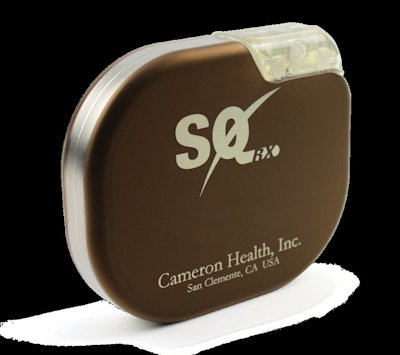 The U.S. Food and Drug Administration's medical device tracking proposal will force many manufacturers to make expensive packaging line changes. FDA proposed a unique device identification (UDI) marking system, both for many individual devices and all device packaging, with some exceptions, in response to a 2007 congressional mandate. Manufacturers have been criticizing key elements of that proposal since it was announced this past summer, forcing the FDA to reconsider some of the specifics.
Jeffrey Secunda, vice president, Technology and Regulatory Affairs, AdvaMed, the medical device trade association, says, "The FDA now says it is compelled by FDASIA to publish the final rule by mid-May, not mid-June as we thought. The agency also doesn't seem to be confident of meeting either possible deadline." FDASIA is the Food and Drug Administration Safety and Innovation Act President Obama signed into law July 9, 2012. It contained a provision that impacts industry compliance deadlines for some implantable devices.
The FDA UDI requirement would apply to the direct marking of most devices and their packaging for Class I, II, and III devices. It will require B. Braun Medical, Inc. to change manufacturing, labeling, and packaging processes.
"The variable information that is currently recorded on different levels of packaging is simple text that does not require expensive machinery or interfacing with manufacturing computer systems," explains Rebecca Stolarick, corporate vice president, Regulatory Affairs, B. Braun. "The necessity to print a variable bar code with extensive information will require updates to B. Braun's printing systems. B. Braun will incur significant costs for the equipment, training, installation, and validation of this type of equipment for each packaging line." She estimates the total cost to implement the required processes to meet the UDI proposed rule for B. Braun facilities in the U.S. is $10,000,000. This represents an estimated cost of $150,000 per packaging line.
Each UDI would have to be provided in a plain-text version and in a form that uses AIDC technology. The AIDC technology may be a bar code, RFID, near-field communications (NFC), or any other technology that serves the same objectives.
Many in the industry feel a direct marking requirement is unnecessary. Secunda says a study done by AdvaMed in conjunction with the Accenture consulting group found a direct marking requirement would cost the industry billions of dollars because of the need to purchase specific manufacturing equipment, including software and systems associated with linking the device and packaging with the UDI. "Beyond the cost issue, direct marking of implants adds more risk than benefit to patients as there are better, less risky techniques for ensuring that implants can be tracked from the time of implantation," Secunda explains.
A UDI would have to include two parts: 1) a device identifier that identifies the specific version or model of a device and the labeler (i.e. the manufacturer) of that device; and 2) a production identifier that identifies one or more of the following, when present on the label of the device: A) The lot or batch within which a device was manufactured; B) The serial number of a specific device; C) The expiration date of a specific device; D) The date a specific device was manufactured. The device identifier would be a reference number that allows a healthcare provider or the FDA to find data concerning the device in a new FDA database, the Global Unique Device Identification Database, or GUDID.
AdvaMed and any number of companies have protested the format the FDA wants companies to use as part of the production identifier. The FDA-approved format would be Month, Day, Year, with the month shown as a three-letter abbreviation of the month (e.g. SEP 30, 2012).
Minnie Baylor-Henry, worldwide vice president, Regulatory Affairs, Johnson & Johnson, says the proposed format is not consistent with the internationally recognized standards ISO 8601 and ISO 15223, which utilize the year-month-day order. She wants the FDA to allow a flexible regulatory approach that allows for both alphanumeric and numeric presentation of the human-readable date format. "The final rule should allow for multiple date formats, provided they are self-explanatory," she states.
The FDA UDI requirement would apply to the direct marking of devices and their packaging for Class I, II, and III devices. Packaging implementation deadlines would vary, starting at one year after publication of a final rule for Class III devices (e.g. implantables), the highest risk category, to three years for Class II (powered wheelchairs, infusion pumps, and surgical drapes), and five years for Class I (e.g. needles and gloves).
If a device is sold in individual device packages, which are sold in boxes of five device packages, which are sold in cartons that contain 10 boxes of five device packages, a UDI would be required to appear on the individual device package, on the box of five packages and on the carton of 10 boxes of five device packages. Any jiggering in the number of devices in a box and in a carton would constitute a new device package, triggering the need for a change in a UDI, which requires FDA notification and approval. Changes in graphics and fonts on packaging do not require a UDI change.
Medical device manufacturers will be able to use one of two established tagging protocols, either those established by the international standards organization called GS1, or those approved by the Health Industry Business Communications Council (HIBC). Both of those groups will have to apply to the FDA to be accredited before their tagging systems are deemed acceptable. GS1 operates a system that uses a Global Trade Identification Number (GTIN) to identify a device. The HIBCC operates a system that encodes an identifier in a Health Industry Bar Code (HIBC) to identify a device. The FDA estimates that roughly 35 to 50% of all medical devices used in the U.S. are already labeled with device identifiers that conform to one of the two systems.
Even manufacturers that are "ahead of the curve" with device labels that meet the HIBC or GS1 GTIN standards would have extensive packaging line remodeling in front of them. Boston Scientific is one of those companies. The estimated costs to Boston Scientific to comply with the proposed rule would be significant." says Tamima Itani, Ph.D., FRAPS, RAC, vice president, Global Regulatory Affairs and Regulatory Compliance, Boston Scientific Corp. "It would be a multimillion dollar project."
Information on the FDA proposed rule and a link to the proposed rule itself can be found here: The agency has not made any public statements on when a rule will be finalized.
--Article by Stephen Barlas, a full-time freelance Washington journalist for more than 30 years, who covers the pharmaceutical industry for many publications.
Photo: Boston Scientific says, "In our discussions with healthcare professionals, questions were raised about the value of direct markings on implantable devices." Boston Scientific's S-ICD® subcutaneous implantable defibrillator would require a UDI marked on it under the FDA's proposed rule. The company acquired the S-ICD System earlier this year when it completed the acquisition of Cameron Health, Inc.

David A. Westman, executive director, Congress of Neurological Surgeons, says implantable devices should be at a minimum assigned UDIs, which would be entered into the patient's electronic medical record and included on the device packaging.