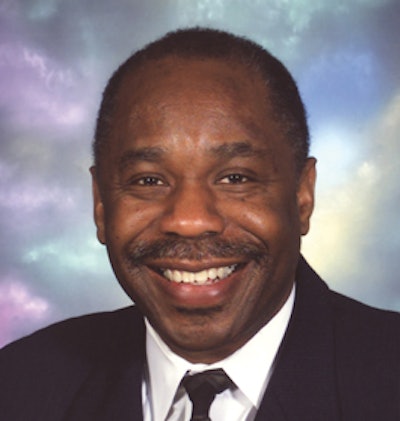 It's typical for a discipline to have its divisions, and packaging is no exception. Rigid packaging and flexible packaging are examples based on type of material. Other examples are industrial packaging and consumer packaging, divisions that indicate the type of product user. Divisions also can pertain to the type of outlet through which the product is sold, hence retail packaging, which, in turn, lends itself to further division, such as club-store packaging. Staying with retail, is on-line packaging a justifiable division? And regardless of one's answer, there's this question: What factors have an impact on package design for on-line retailing?
On-line and conventional retailing compared
By "conventional retailing" is meant brick-and-mortar stores. For CPG companies that sell through conventional retailing, diversifying into on-line retailing shouldn't affect (primary) package design. And CPG companies that sell exclusively on-line should manage package design as if for conventional retailing. The reason for both statements is that conventional retailing, wherein packages are displayed side-by-side, head-to-head, poses the greater challenge to the package's ability to serve as the so-called
silent salesman
. It's a safe generalization, therefore, to say that a package that's effective in a conventional retail store would be no less effective in an on-line store.
On-line retailing is less cluttered. On a typical website page──even when there's more than one package──each package constitutes a single image, which usually can be clicked on for enlargement. Cyberspace allows other attention-grabbing tactics, such as animating the image, providing front and back views, and highlighting certain copy on the labeling. And if the package embodies an innovation, a website can provide a forum to explain, demonstrate, and otherwise showcase it. That's a lot of support not found in conventional retailing. But this support only engages the consumer's sense of sight.
Similarly, in conventional retailing, shelf impact is synonymous with visual impact; however, the environment permits the package to appeal to other senses, most notably touch. It's only fair, in a way; for, given the cut-throat nature of conventional retailing, every avenue of consumer interaction needs to be traveled.
Follow the yellow click road?


It's possible that a package design that doesn't leap out in a crowded conventional retail store can hold its own in the less claustrophobic setting of a website. But www doesn't stand for world without worry, no land of Oz. If anything, there's a lot going on behind the curtain.
Most fundamental is whether a particular product is the type that consumers want to buy on-line. Excluding those products that are "not available in stores," other products must provide incentives for the consumer to forego the gratification of immediate possession, attainable through conventional retailing. To bet on a consumer who's pressed for time is also to bet on that consumer's never setting foot in a conventional retail store; otherwise, if the consumer is going to make that trip, why wouldn't she make all her available purchases while she's there? Other inducements are needed, perhaps discounts, coupons, automatic contest entry, redeemable points, etc. Unless the consumer is lured to the website, the package's ability to factor into the purchase decision is a moot issue.
Shipping isn't simple

The distribution package, in which the product is shipped, seldom, if ever, is featured on-line; however, on-line retailing has a greater influence on the design of the distribution package than it does on the design of the primary package. Costs rise and efficiencies fall in going from shipping primary packages in case quantities to shipping them in lesser quantities──all the way down to individually. The reasons hardly require elaboration; nonetheless, industry no longer is free to accept them as facts of life, thanks to the sustainability era.
The fewer the number of sizes of distribution packages, the less the procurement cost and inventory-carrying cost; however, fewer sizes increase the need for filler, whether polystyrene peanuts, bubble-wrap, crumpled paper, or something else. That's too much solid waste, say critics, whose clamor for source reduction might not reflect a systems perspective. The merits of source reduction notwithstanding, product protection is a greater restraint in on-line retailing than in conventional retailing because the former uses parcel post, a particularly punishing form of transportation. It all makes for opportunities and challenges in designing sustainable distribution packages for on-line retailing.
On a side note, to have products delivered to one's door when one can attain them from a local store is not an example of sustainability, on the basis of fuel-consumption alone. Whatever one's reasons for doing so, they likely fall under the heading of convenience. Sustainability vs. convenience is a constant face-off, and CPG companies mustn't operate as though that were not the case.
Benefits to package design research

On-line retailing has the potential to generate information beneficial to package design, if the website permits the visitor to post comments, evaluations, and suggestions. Inputs that pertain to structure, graphics, or any package-related aspect can be insightful, given that the company brings the commitment to interpret them imaginatively. A strategy is needed, one that aims to provide the consumer the combined best of the on-site and on-line experiences, the combined best of aisle-strolling and internet navigating, respectively.
Many CPG companies will choose not to venture into on-line retailing, even if only for the present. Their reasons might be that it distracts them from their core business or that they aren't enthused about searching for an e-commerce partner that can manage the operation. Whatever the reasons to remain on the sidelines, those CPG companies, nonetheless, should at least acquaint themselves with the landscape. In computer parlance, it would be unwise to log off.
Sterling Anthony
is a consultant, specializing in the strategic use of marketing, logistics, and packaging. His contact information is: 100 Renaissance Center-176; Detroit, MI 48241; 313-531-1875; 313-531-1972;
[email protected]
;
www.pkgconsultant.com
.