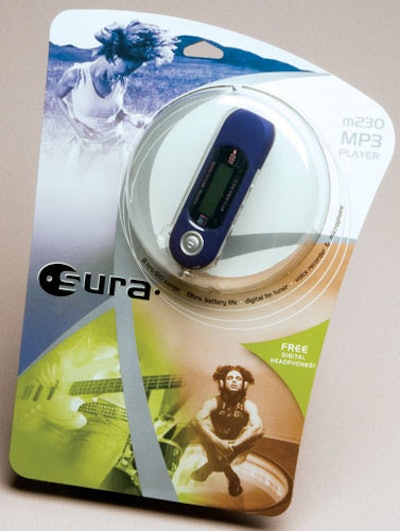 Packaging is a vital part of the solution, and sustainable brands must use sustainable packaging to strengthen brand equity and brand loyalty.
Packaging is a fundamental part of brand essence and thus the critical 'ambassador' for a product's first-moment-of-truth. Sustainability is no exception. Nearly three-quarters of consumers check labels as a source for environmental information about the product and its package, according to the 2007 GfK Roper Green Gauge Report. Research has shown that consumers tend to evaluate a product's sustainability at the point of sale—by looking at its package and reading its labels—rather than basing their decision on corporate information such as companies' Web sites or newsletters. And 64% of consumers say it is very important for companies to use environment-friendly or biodegradable packaging. Considering the deluge of sustainable products today and the growing importance of living a green lifestyle, MWV set out to find more about the role packaging plays in branding sustainable products.
What consumers want
About 30% of consumers polled by GfK Roper (nearly triple the rate of 2005) consider themselves "true blue greens," environmental leaders who want products that embody their beliefs and attitudes towards sustainability. In order to help brand managers connect with this growing group and bolster their companies' greener brand offerings, MWV delved deeper into what aspects of sustainable packaging best resonate with consumers and influence their purchasing decisions. The MWV Center for Packaging Innovation (CPI), which houses consumer insights, market knowledge, design, and engineering, plays a key role in identifying trends impacting the global marketplace and developing customized solutions that help brands of MWV's customers win at the shelf. CPI connected with consumers, firsthand, to explore how packaging can help build and differentiate a brand, what distinguishes a consumer product from being perceived as "sustainable" versus "greenwashed," and how we can incorporate these findings to create customized packaging solutions that best fit the product and its promise.
Consumers told us that packaging that truly looks, feels, and says it's sustainable—while delivering on functionality and the brand's sustainability promise—can indeed build a brand's sustainability profile. The study identified what makes a sustainable package a selling point for consumers and revealed that consumers will even pay a premium for products that are clearly packaged with the environment in mind.
Consumers do judge a book by its cover
Packaging that connects with consumers on the store shelf enhances the value of the product and helps reinforce its brand promise. Therefore, communicating the brand's environmental promise through packaging is critical to influencing consumers' perceptions of sustainable brands and their purchasing decisions. For example, in one study MWV conducted, respondents said they were equally likely to purchase a CD packaged in a plastic case as in a coated paperboard box when both were listed at the same price. However, when a labeled claim of "recyclable" or "biodegradable" was added to the paperboard package only, consumer preference changed dramatically: nearly 70% of consumers preferred the paperboard box with either label over the plastic, non-labeled case.
Sustainability claims can also affect how much consumers are willing to pay for a product. We compared consumer response to an MP3 player packaged in coated paperboard with a plastic bubble versus a plastic clamshell package. In a base scenario (no claims were on the package and products were listed at equal price), 55% of consumers preferred the paperboard packaging over the plastic clamshell packaging. Similar to the CD case example, a "recyclable" claim on the paperboard package improved consumer preference when both were priced equally. But what's most interesting is that even when the price of the "recyclable" package jumped by 4%, 63% of respondents still preferred it over the less expensive clamshell package.
Consumers who are more educated on environmental issues are three times as likely to base their purchasing decisions on a company's or brand's environmental and social track record compared to those who are less educated. Knowledgeable consumers are also twice as likely to say it's worth paying more for products that are environment-friendly than their less informed peers. Packaging also provides a vehicle to teach consumers about environmental issues and eco-friendly packaging materials and sourcing, an important step in gaining and reinforcing consumer trust and loyalty.
Third-party validation
Consumer understanding of sustainability-related terms and certifications on packaging strongly influences what they choose to buy. Not surprisingly, language consumers comprehend best—recyclable, biodegradable, and recycled content—have greater impact on purchasing decisions. However, newer, more descriptive sustainability claims and third-party certifications will become increasingly important in how consumers determine their preference for green products and their packages.
One such certification is from the Sustainable Forestry Initiative (SFI), an organization that oversees forestry standards and sustainable materials sourcing. Approval seals such as "SFI Certified" will become more influential as companies embrace the opportunity to educate consumers about credible third-party certifications. Our study involving the MP3 player showed that consumer preference jumped by 24% when the paperboard package displayed the "SFI Certified" label.
Packaging that merits an environment-friendly claim shows that the company is not just trying to capitalize on a seemingly "green" product, but that it is making a tangible investment in greener solutions throughout its supply chain. Appropriate labeling helps consumers to build trust in the brand by validating a company's commitment to the health of the environment.
Looking ahead
As consumers grow more conscious about the environmental impact of their purchasing decisions, sustainable packaging becomes an integral part of the overall product offering and reinforcing brand positioning. Companies that use sustainable packaging in a way that resonates with the consumer and accurately reflects their sustainability commitment have the opportunity to boost their brand's profile and win consumer loyalty, even at a premium. Furthermore, using packaging as an educational tool to improve understanding of environmental issues and sustainable sourcing can validate a brand's sustainability efforts and strengthen its credibility.
Companies in this article