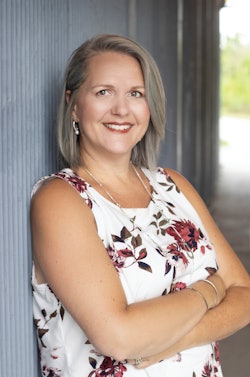 Packaging World:
What place in the packaging universe does molded fiber occupy?
Leona Neill:
The produce world has largely transitioned to plastic punnets because they offer increased visibility and good ventilation. But in recent years molded fiber technologies have improved. We're seeing smooth surfaces, ventilation, and designs that are compatible with heat-sealed lidding materials. Our consumers appreciate that our 10-oz organic grape tomatoes are sold in a molded fiber package that is sourced within Canada, a package that can be recycled or become part of the backyard compost. We believe that fresh produce and environmentally friendly packaging are a winning combination.
What has been the response to the molded fiber punnet?
Because it reduces plastic use by over 90 percent, this package captured an innovation award in Berlin in 2019 and is quickly achieving success across the globe. To date it has eliminated the equivalent of 7.5 million units of plastic of this variety.
Is your use of molded fiber expanding?
Our Organic Grape business continues to grow year over year. Additionally, we are always working with our molded fiber partners at CKF on new designs and formats for the organic market. Our organization recognizes the benefits of this technology and the connection that consumers who are drawn to organics have made with the eco-benefits of molded fiber.
What other eco-initiatives are you pursuing?
Last year we announced that we are transitioning our Organic Peppers, Tomatoes on the Vine, and Cucumbers to a backyard-compostable PLU (Produce Look-up Label). This will help keep labels that are applied to a cucumber, for example, from winding up in the landfill. It will also encourage consumers to compost the pepper stem along with the PLU in their backyard composters. And just now we are introducing the SustainLabel!® from Yerecic. It features wash-away technology that has passed the Critical Guidance testing of the Association of Plastic Recyclers. Because it separates cleanly from PET flake and floats during the recycling wash process, it will increase the availability of food-grade rPET.
When it comes to managing relationships with suppliers, how formalized is it at Red Sun Farms?
I'd say the produce industry is not as evolved as the rest of the Consumer Packaged Goods world when it comes to having a formalized Supplier Relationship Management program. The relationship we have with our suppliers is built on the integrity of both the grower and supplier. Keep in mind, too, that the produce industry is unique as it strives to maintain its family-like connections even as growers within the industry are becoming large industrial operations. So we recognize a need to formalize some of these processes, and our team is working with our supplier partners to come up with a corporate supplier program.
PACK EXPO Las Vegas and Healthcare Packaging EXPO (Sept. 27-29, Las Vegas Convention Center) will reunite the packaging and processing community. With over 1400 exhibitors, no other event in 2021 will bring together a more comprehensive gathering of suppliers offering new products, technologies and solutions. Attendee registration is now open.
---
---