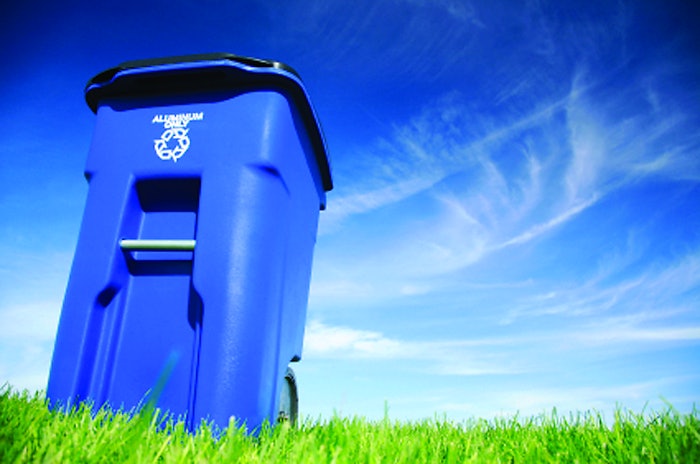 In a late June webinar, The American Institute for Packaging and the Environment (AMERIPEN) revealed where it sees the greatest opportunities for improvement in packaging material recovery in the U.S., based on an analysis of the data collected from its 100 Cities survey. AMERIPEN launched the survey in Q4-2012 to gather comparable data from the 100 largest cities (by population) in the U.S., on five key categories related to recycling best practices—processing, collection, education, local and state policy, and financial.
Summarizing the results, Jeff Meyers of Coca-Cola Refreshments, who co-leads AMERIPEN's Recovery Work Group with Elisabeth Comere of Tetra Pak, said: "There is no one silver bullet to drive high diversion rates. Instead, what we see is that when a community adopts the key best practices across all five areas of intervention, their diversion rates also increase."
As AMERIPEN Recovery Team member Jim Frey of Resource Recycling Systems explained, the next step in the process was to look extensively at how AMERIPEN could use these metrics from the survey to optimize recovery and to determine the underlying business case for recovery. "We took a value-chain approach to this analysis," he explains. "By looking at the recovery portion of the value chain, we gained an understanding of where the real restructuring and enhancement of recovery needs to take place."
According to Frey, in the U.S., the "spend" by consumers to collection, disposal, and recycling providers is nearly $30 billion. "Of that, the disposal fraction for packaging is $1.7 billion," he says. "So there is plenty of spend already underway—by generators, by consumers, and by municipalities in this portion of the system. So the question is, how can that spend be better redeployed to further increase material recovery?"
Among the financial benefits of recycling versus landfill disposal, Frey noted that for every ton of material recycled, one ton no longer has to go into a disposal system, where there is typically a tip fee that can range from $15 to $20; if large quantities of material are moved to the recycling infrastructure, the traditional trash collection infrastructure can decrease in size; and with less trash, trucks will have to take fewer trips to the landfill and may have larger routes, requiring fewer trucks, if homes begin to put less trash out on the curb. It is benefits such as these that can offset the investment costs required to implement new or expanded recycling initiatives, Frey noted.
"We also know that the value of these materials has a commodity value proposition," he added. "In fact, in the U.S., manufacturers spend and pay upward of $100 billion each year for a wide range of scrap of all kinds—the point being that there is already a very healthy business-to-business economy that's in this portion of the value chain."
Additional benefits of increased recycling include reduced greenhouse gases, a job- creation ratio of 10:1 versus curb practice, and social improvements. "Increasing recovery and reducing disposal will have benefits to communities and businesses within communities as the recovery infrastructure becomes part of the backbone of stronger and greener communities," said Frey.
After demonstrating the business case for increased recovery, AMERIPEN chose three focus areas for intervention: Carts & Education, Education & Incentives, and Local & State Policy & Intervention. For each of these areas, Frey outlined a 10-year business plan, including how cities would be selected to participate, the characteristics of the program, the suggested intervention, the variables considered, and an opportunity summery. (While data from specific cities was used to evaluate investments and returns, Jeff Meyers told webinar attendees that only AMERIPEN members are privy to the names of those cities.)
In concluding the webinar, Meyers noted that the next step in the 100 Cities project will be the sharing of information with AMERIPEN members to determine its strategy for intervention moving forward. "We really view our next milestone as our annual meeting [late June], which we will use as an opportunity to do an even deeper dive among the members to really understand where AMERIPEN wants to go and what role it could play in helping increase packaging recovery in the U.S."