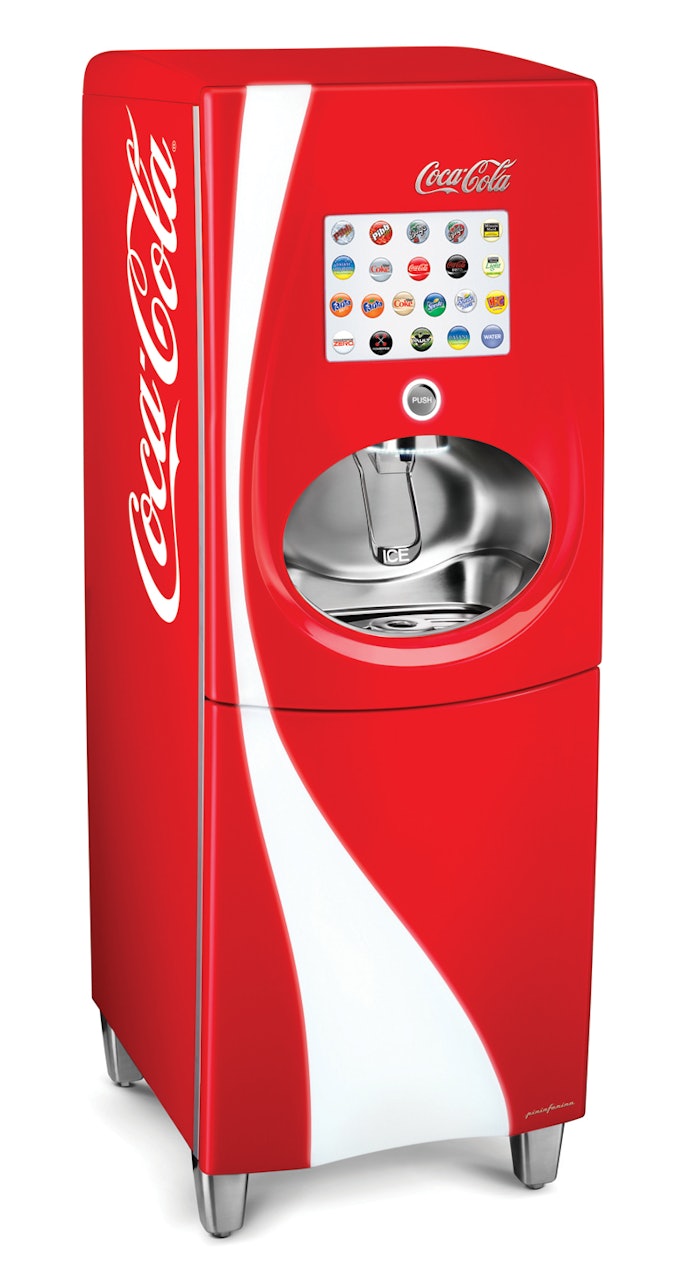 Those of us who have spent our careers designing and developing packaging should be applauded for the important strides we have made in elevating the role of packaging. Today's packaging enables the product to safely get to market, prolongs the life of the product, communicates the product's attributes, and serves (for many products) as the tangible brand ambassador. However, as we move forward in our efforts to create a sustainable future, we must begin to rethink packaging systems that were developed without consideration of their impact on our planet. In order to fully address the needs of the planet, today's brand/consumer packaging relationship may have to radically change in the future.
One of the most profound packaging challenges today is dealing with continued packaging population growth due to SKU proliferation. As marketers seek to fulfill the desires of the broadest audience and the most consumption occasions, our world is inundated with an ever-growing mountain of prepackaged sizes, scents, and flavors. The overabundance of product offerings contributes to brand/product cannibalization, clogs the supply chain, crowds the shelves, and stresses our planet. Packaging "convenience," which has enabled today's marketing tactics, is the unfortunate contributor to the "inconvenient truth" that what we are producing cannot be sustained.
Unpackaged or bulk product stores have made the news in recent months as they represent a retail format focused on enabling consumers to purchase the product quantities they desire without the waste associated with prepackaged goods. These stores include a small grocery store in London called Unpackaged, which opened in 2006; In.gredients, slated to open later this fall in Austin, TX; and Bulk Barn in Canada, with more than 170 stores.
Unfortunately these store formats have their own issues and could actually result in more wasted and unsalable product due to their proclivity for product contamination, mess, and complexity. These issues could also affect product marketing. The gravity dispensers, scoopable bins, and other bulk format containers don't effectively preserve the product they contain and are at risk of being contaminated by germs or even insects. They are also prone to spillage, and the shopping/check-out process is encumbered by the large array of personal containers that need to be weighed.
Vending, on the other hand, may provide an effective technology platform for personalization and customization of flavors, scents, and sizes without the associated waste of prepackaged offerings. Vending machines have the potential to provide a controlled environment that mitigates the risk of contamination and messy dispensing common within the bulk-bin formats. They also have proven themselves as effective in-store marketing tools, as the technology can run promotional videos and enable the easy navigation of a myriad of choices. When connected to the Internet, the technology can enable instant inventory tracking and gathering of product sales data, making it a great test-marketing platform as well.
Coca-Cola's Freestyle® machine features more than 100 different beverage options and allows consumers to create their own custom drinks. The ingredients are blended on the spot, which eliminates the waste associated with packaging more than 100 different beverage varieties. The Freestyle machine also takes water completely out of the supply chain by adding it to the concentrate on the spot.
JR East Water's touchscreen beverage vending machine in Japan detects when someone is near the machine's three motion sensors. A tiny camera above the 47-in. touchscreen then estimates the buyer's age and sex, and recommends appropriate products. Behavioral economists have long found that too many choices confuse consumers; these new machines help to eliminate this problem.
The Pouchlink™ concentrated beverage vending machine from The Green Drinks Co., in the U.K., also eliminates the unnecessary transportation of water, while the pouches use 75% less material than PET bottles. Pouchlink's patented aseptic beverage dispensing system can serve natural, nonpreserved beverages without concerns related to sanitation or shelf life. It also features the world's first chemical-free self-cleaning post-mix system, which eliminates harmful chemicals and the need for cleaning.
It's conceivable to envision vending machines as a method to custom-package various quantities of product via form/fill/seal equipment. The machines could be configured to receive a supply of product via hoppers and piping. What would commonly be found within a product filling plant would now be located within the retail store. At the push of a button, the machine would form the container to product quantity specification, fill the container with the consumer's product selection, seal the container, and dispense the package to the consumer to place within their cart. While this may have been the science fiction of Star Trek and The Jetson's at one time, this technological ability is now within reach and could profoundly change the consumer packaged goods experience.
The return of the milkman packaging model
Many packages have the potential to outlive their contents. That's because they are designed to be robust in order to fulfill distribution, product preservation, and usage requirements. Unfortunately many products are consumed long before their packages fatigue, creating the wasteful disposal of a package that still has the ability to perform.
Refills have been used as a packaging strategy to avoid packaging waste. However, the refill methodology has not been completely successful due to the perceived inconvenience to the consumer. There is complexity associated with keeping the components, purchasing refills, and transferring contents, or the assembly and disassembly of components. This often leads to tedious steps, fumbling, and mess. If refills continue to be inconvenient to use, they most likely will not be adopted by consumers.
Conversely, home delivery and/or returning the empty packaging to the store are two viable solutions to the premature disposal of packaging and may provide a better way of refilling packaging without the consumer burden.
Many retailers today offer at-home delivery via online shopping for products. Similar to the milkman of yesteryear, packages can be delivered full, and empties can be returned for refilling. There have been other products that have followed the milkman model, such as Charles Chips potato chips, which used to be offered in an iconic metal drum delivered to the consumer's doorstep. However, these initiatives have been undertaken in the support of specific products and not the large area of product packaging that requires reclaim and replenishment. With Internet-based shopping and home delivery via grocery services like Stop & Shop's Peapod and Amazon.com, a vast majority of products can now arrive conveniently on your doorstep.
Retailers could also offer technologies that would give consumers the option of dropping off their empties upon entering the store and receiving a coupon for a discounted repurchase. Blue Rhino, for example, is America's leading propane tank exchange and allows consumers to conveniently swap out their empty tank for a full, freshly cleaned tank that has been recycled, inspected and leak-tested, and refilled. This reclaim/reuse model keeps old tanks out of landfills, making it a smart and environmental choice for consumers.
Both "home delivery" and "return-to-store" offer a closed-loop system for packaging reuse, as manufacturers pick up empties at the same time they restock the stores. Within sustainability circles and some local governments, there has been an increasing call for Extended Producer Responsibility, whereby the producer would be liable for the costs of managing their products and packaging at end of life. These closed-loop systems could be a way to help CPG companies, through their association with retailers,answer that call.
Retailers in the driver's seat
Retailers are in the driver's seat to profoundly change the consumer/brand packaging relationship because they have the means for home delivery and reclaim. It is not reasonable to expect that each product manufacturer could deliver to your home at the frequency desired or could establish their own retail stores at the locations required.
If retailers leverage vending technologies as a means of personalizing product packaging in-store, this could also profoundly change the in-store branding experience. The face of advertising would be potentially provided by the machine, and not by the package, which currently serves as the tangible brand ambassador. Packaging has also created its own space and identity within the store via the proverbial "brand block." What happens to the brand/product offerings as they are consigned to hoppers within store-owned vending systems housing multiple products? It would be unrealistic for each brand/product to have its own packaging vending machine within the store.
If the retailer controls the shopping experience, establishes a personal relationship with the consumer via home delivery of products, and answers the call for environmentally responsible packaging, what does the future hold for national brands? After all, national brands have seen increased competition from private-label products, as their product quality and packaging have improved. National brands have leveraged their quality, brand recognition, and experience as their points of difference. The hypothetical future, manifested by these sustainable packaging strategies, would result in a profound change in dynamics, as brands continue their fight to win the hearts and minds of consumers.
Packaging has played an important role in the advancement of man. As mankind adjusts its path to ensure the ability of future generations to meet their needs, the brand/product experience will inevitably change as well. And at center stage is packaging. 
Peter Clarke is the CEO and founder of Product Ventures (www.productventures.com), a designand innovation agency based in Fairfield, CT.
Companies in this article