Amazon has announced that The Climate Pledge Fund—a corporate venture capital fund that invests in companies that can accelerate Amazon's path to meeting The Climate Pledge commitment—is investing in CMC Machinery, a company with technology that makes custom-sized boxes that eliminate the need for single-use plastic packaging.
---
---
The Climate Pledge Fund invests in companies that can accelerate Amazon's path to meeting the goals of The Climate Pledge, which has been signed by more than 200 businesses worldwide. The Fund is a $2 billion venture investment program created to back companies building products, technologies, and services that will enable Amazon and other companies to accelerate their path to net-zero carbon.
"We're proud to invest in these innovative technologies through The Climate Pledge Fund, and we continue to search for and identify revolutionary companies that are uniquely positioned to help accelerate the transition to a low-carbon economy," says Kara Hurst, Vice President and head of Worldwide Sustainability at Amazon. "These companies span multiple industries and offer new pathways for Amazon to achieve the goals of The Climate Pledge, a commitment co-founded by Amazon and Global Optimism for companies to become net-zero carbon by 2040, 10 years ahead of the Paris Agreement."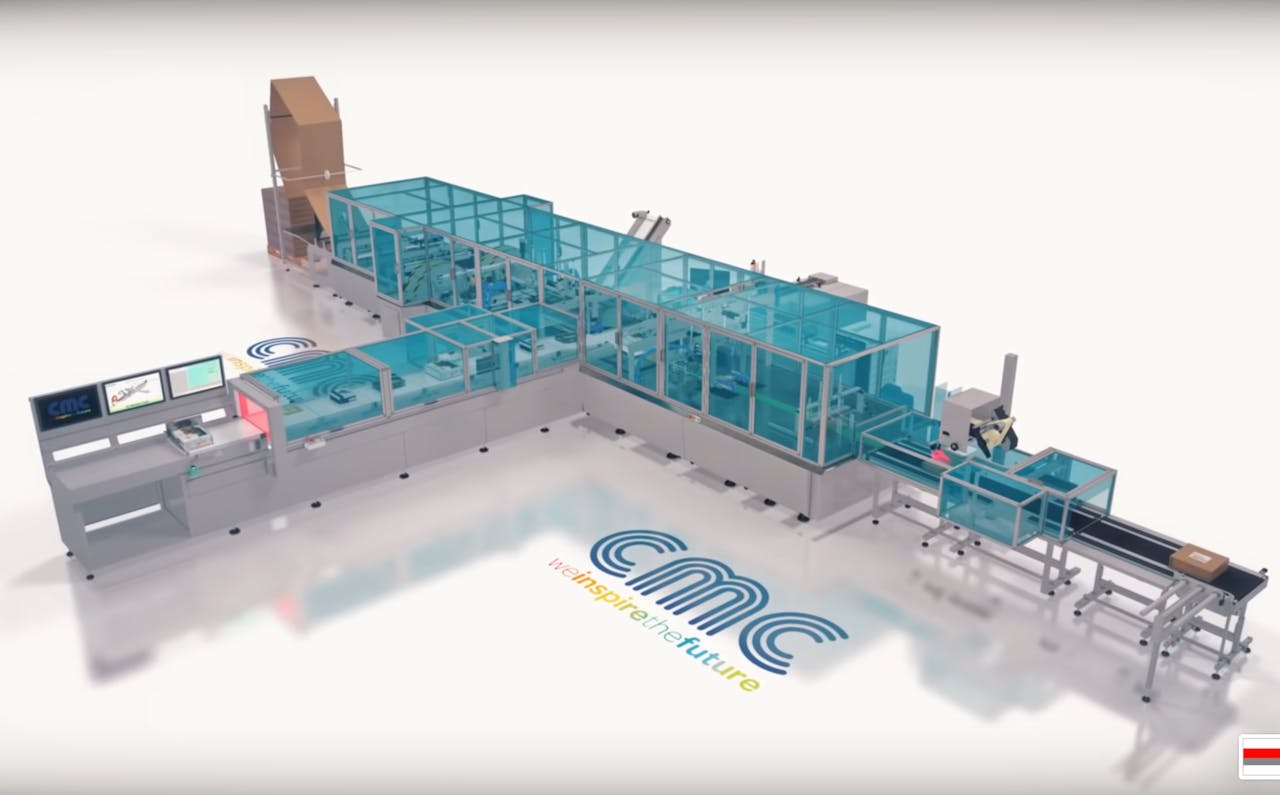 Among CMC Machinery's technology is the CMC CartonWrap, an automatic carton packaging system capable of creating dynamic cardboard boxes from a continuous fanfold corrugated.CMC Machinery's technology designs and manufactures custom-sized boxes tailored to the dimensions of the items in each order. This results in accurately sized packages that eliminate the need for single-use plastic padding while still protecting items during shipping.
Amazon expects that by the end of 2022, the technology could reduce the cubic volume for each box by 24% on average, and the technology is projected to reduce the use of approximately 1 billion plastic air pillows by the end of 2022.
"This investment further strengthens our long-standing partnership with Amazon and our shared commitment in reducing the environmental impact related to e-commerce packaging. We are proud that our technology has become a true activator of The Climate Pledge and contributes to the transition toward a carbon-neutral future," said Francesco Ponti, CEO and Strategic Business Development Director of CMC Machinery.
---
---
Companies in this article