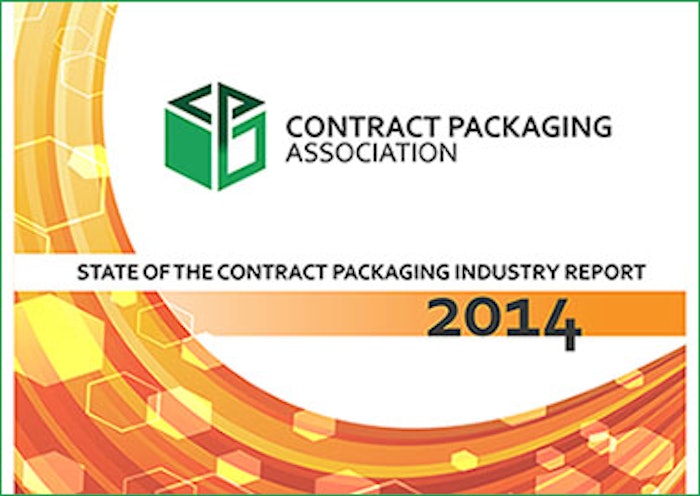 The Contract Packaging Association (CPA) announced that its 3rd Edition of The State of the Contract Packaging Industry report is now available. The report builds on previous editions (2008 and 2011) with new industry insight, market intelligence and more conclusive future trend analysis. The new edition is targeted to those involved directly in the contract packaging business as well as those looking to gain awareness into the industry for investment and acquisition objectives. Some highlights:
Since 2008, the contract packaging industry has more than doubled in growth.
The most prolific industry segments served by the contract packaging industry are food and beverage, but the personal care and pharmaceutical industries are poised for extensive growth through 2018.
Since 2008, the contract packaging industry has moved toward a workforce of full-time employees as opposed to using temporary labor yet the Affordable Care Act (ACA) may have a major impact on companies providing employee healthcare.
The Contract Packaging Association is ranked as one of the best resources for members to find and acquire new business.
To ensure confidentiality in this research report, the association secured the services of independent research firm SAI Industrial, which has successfully conducted the research that fueled previous State of the Contract Packaging Industry reports. For more information on the report, click here or email Mary Von Qualen at mvonqualen@contractpackaging.org.
Companies in this article