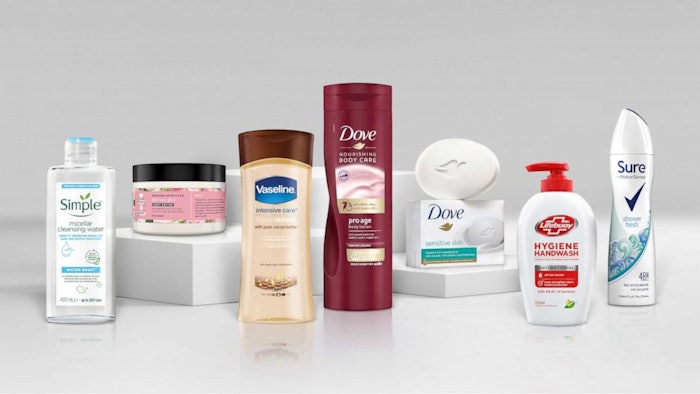 Unilever has announced it will eliminate the word 'normal' from all beauty and personal care brands' packaging and advertising, as part of the launch of a new 'Positive Beauty' program, which is set to transform "how products are designed and formulated so that they do more good for both people and the planet, deliver a superior product experience, and tap into consumer trends."
The company asked 10,000 consumers in nine countries about their experience with the beauty industry and found that seven out of ten people agree that using the word 'normal' on product packaging and advertising has a negative impact. For the group aged 18-35, numbers rose to eight out of ten. The study also found that 74% of respondents agreed, "People want to see the beauty and personal care industry focusing more on making people feel better, than just looking better"
---
Read: Quaker Oats Announces 'Pearl Milling Company' to Replace Aunt Jemima Brand Name
---
According to Unilever's research, consumers increasingly expect brands to take a stand on the issues they care most about. Unilever's brands perceived as more purposeful grew more than twice as fast as the rest of the portfolio in 2020. The company's research further supports this trend, with the majority of people (69%) saying they will recommend a beauty brand to their friends and family if it caters to a wide range of skin and hair types, while half of respondents would pay more for these products.
Sunny Jain, President of Unilever's Beauty & Personal Care, said: "With one billion people using our beauty and personal care products every day, and even more seeing our advertising, our brands have the power to make a real difference to people's lives. As part of this, we are committed to tackling harmful norms and stereotypes and shaping a broader, far more inclusive definition of beauty."
The Positive Beauty program, which follows the launch of 'Clean Future,' a sustainable business strategy from Unilever's Home Care Division in September 2020, and 'Future Foods,' a sustainable business strategy from the company's Foods & Refreshment Division in November 2020, consists of "progressive commitments and actions for our beauty and personal care brands, including Dove, Lifebuoy, Axe and Sunsilk, [which] will champion a new era of beauty which is equitable and inclusive, as well as sustainable for the planet."
---
Read: Unilever Partners in 'Refill on the Go' Reuse Model
---
Said Jain, "The decision to remove 'normal' is one of many steps that we are taking to challenge narrow beauty ideals, as we work towards helping to end discrimination and advocating for a more inclusive vision of beauty. It comes as global research into people's experiences of the beauty industry reveals that using 'normal' to describe hair or skin makes most people feel excluded."
In addition to removing the word 'normal', Unilever will not digitally alter a person's body shape, size, proportion or skin color in its brand advertising, and will increase the number of advertisements portraying people from diverse groups who are under-represented.
Positive Beauty will also accelerate science and technology programs and innovation partnerships, driving the continued transformation of how products are designed and formulated, and "advancing the use of more natural, biodegradable, and regenerative ingredients – alongside continued packaging innovations that use less, better or no plastic."