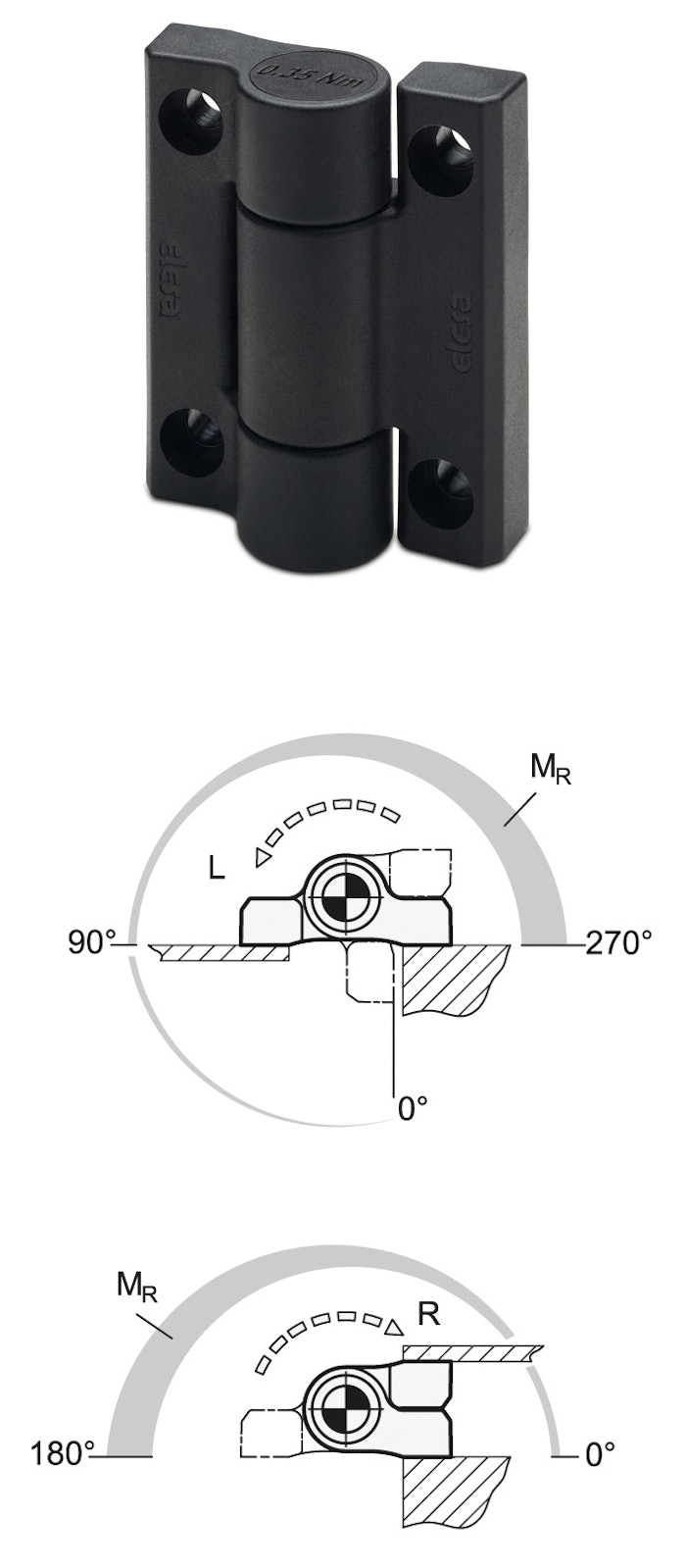 A new hinge made of high-performance polyamide plastic with a spring loaded return function has been added to JW Winco's line of hinges.
Winco now offers the GN 233.3, a new functional hinge made of plastic. The return function automatically restores the hinge and attached cover or door to the initial position once it is released. The hinge is therefore ideally suitable for automatically opening and closing doors or keeping them closed.
In addition to the restoring torque, the functional hinge can also withstand great mechanical stress since it is made of a particularly durable high-performance polyamide plastic, and therefore boasts of particularly high mechanical strength. The aluminum rotating sleeve and stainless steel torsion spring offer maximum wear and corrosion resistance. In tests, the ingenious design leaves the restoring torque unchanged over 100,000 actuation cycles.
Companies in this article