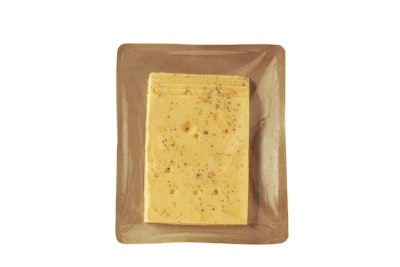 It is an ideal grade for numerous applications in food packaging.
"Thanks to our Advantage Formable brown, we are the only company able to offer the material in its natural brown color," notes Paulus Goess, sales director Mondi Speciality Kraft Paper. "The new product meets customers' growing demand for more sustainable packaging solutions offering a natural look and feel. Especially within the food packaging industry and the retail sector, we are observing a clear trend in this direction," adds Goess.
By using the new barrier coated grade, packaging producers can reduce plastic consumption by up to 70% compared with traditional alternatives for shallow trays. "Our solution is more sustainable and has a soft, smooth surface with high barrier functionalities. It provides the flexibility required to produce multiple depths and forms in a natural look and feel without compromising barrier properties," explains Falk Paulsen, sales director Mondi Coating Zeltweg in Austria. "A major benefit for converters is the fact that they do not have to change machine settings when converting our coated paper. They can easily switch from other materials to our perFORMing solution," he concludes.
Patent licence encompasses third-party converters
This innovative solution is the result of leveraging Mondi's extensive expertise in both extrusion coating and specialty kraft paper manufacture. Together with the Swiss packaging manufacturer Packartis, Mondi has secured the patent licence for perFORMing and its Advantage Formable grades.
"We have been granted a worldwide patent licence by our partner, Packartis of Switzerland, which has formidable expertise in the fields of flexible and formable packaging. The licence allows us not only to manufacture the perFORMing materials ourselves, but also to sublicense production to other interested converters who use Mondi's Advantage Formable materials. We see great potential for this multilayer thermoformable packaging in a wide variety of end-uses," explains Paulus Goess.
Companies in this article