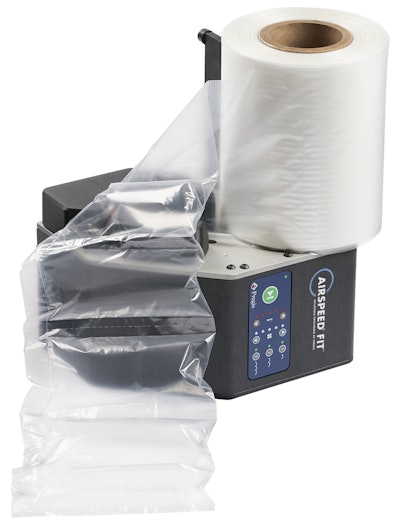 The 11- x 13- x 9-in. AirSpeed Fit weighs 15 lb., making it ideal for even the smallest "ship-from-store" spaces. It can produce 8- x 4-in. or 8- x 8-in. air pillows, as well as a quilted wrappable void fill which cradles the product, forming a protective cushion. Simple, out-of-the-box operation means that no training is required.
System is an ideal replacement for traditional void fill, as well as ½-in., premade bubble. Because it makes cushioning material on demand, storage space required by premade materials is eliminated.For example, one roll of AirSpeed Fit material can replace up to four rolls of premade bubble.
The professional-looking air pillows and wrappable void-fill, parallel the quality produced at the retailer's distribution center, ensuring a seamless customer experience regardless of where within the network the package is being shipped.
Companies in this article