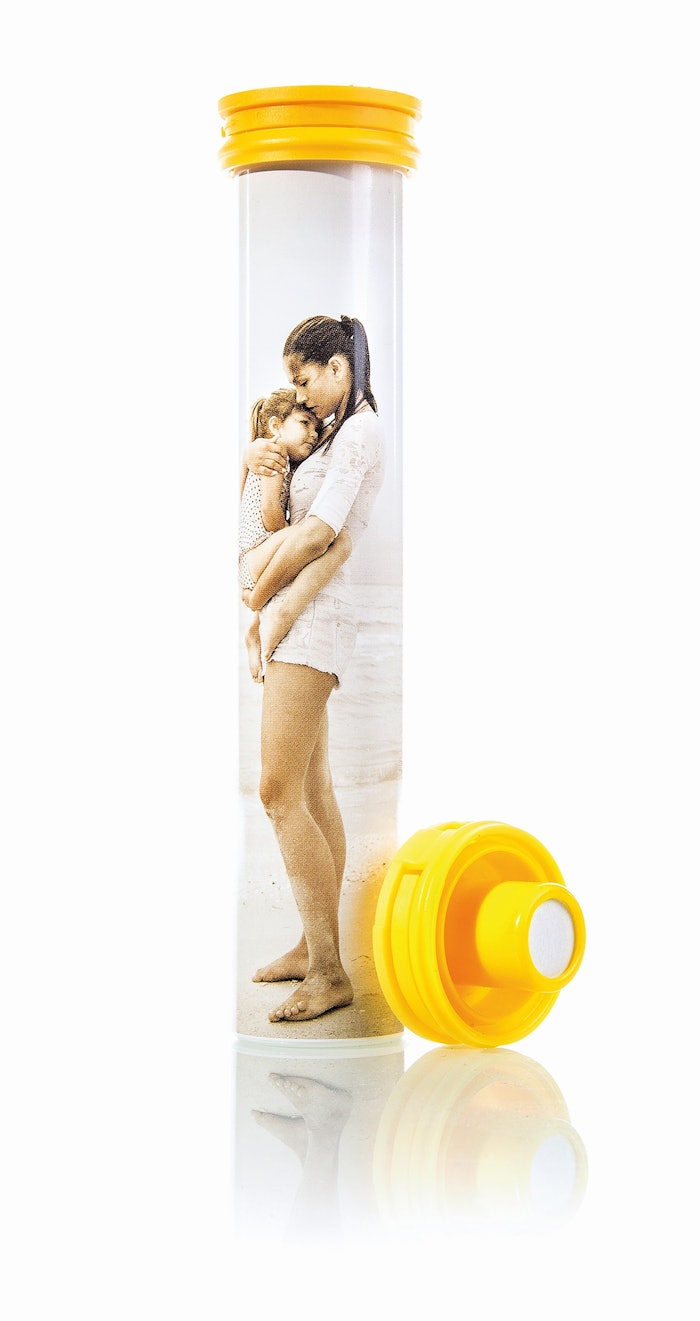 Sanner GmbH, a manufacturer of primary plastic packaging, developed a new closure for effervescent packaging.
About a quarter of adults consume nutritional supplements such as vitamins or minerals, often sold as effervescent tablets. About half of these consumers are 60 years old or older. According to the German Federal Association of Senior Citizens' Organizations (BAGSO), more than 90 percent of senior citizens struggle with opening consumer packaging in general; three quarters criticize the handling properties of opening mechanisms in particular.
Subsequently, good and easy handling of the packaging is important.
"For producers of food supplements this is a decisive factor," says Ursula Hahn, product manager at Sanner. "In case of bad experiences with the packaging, repurchase rates decline considerably."
To find a remedy, Sanner developed the new, user-friendly FOG 27 closure.
Participants of a comparative study confirm that the new FOG 27 closure can be opened in about a third of the time—and with 70 percent less physical effort compared to conventional closures.
FOG 27 convinces in consumer test
The test, conducted by the market research institutes Quo Vadis and packaging intelligence focused on the way of opening, as well as the time and physical effort required. The quantitative handling test surveyed 120 women (60 percent) and men (40 percent) in charge of their respective households, who purchase and consume vitamin, mineral or painkiller tablets two to three times per month.
More than 87 percent of the participants confirmed the intuitive opening of the FOG 26 closure. Apart from the easy removal of the warranty band, testers particularly appreciated the painless, single-handed opening. As far as opening time is concerned, participants required approximately a third of the time to open the FOG 27 (9.2 instead of 25.8 seconds).
Reliable product protection, higher convenience
Despite the easy opening, full product protection is ensured because the FlipTop of the new closure is tightly attached to the tube and can be intuitively closed. The closure cannot get lost. This way, a small packaging optimization provides significantly higher convenience and customer satisfaction.
Together with the Brilliance® Tubes from Sanner, which are decorated using in-mold labeling (IML) technology, customers receive an all-in-one solution for highest convenience and attention at point-of-sale. The Brilliance® Tubes offer high-quality, photorealistic printing with endless design varieties. The font size can be flexibly adapted to improve readability. Especially expressive motifs attract customers' attention; sales messages can be conveyed without many words.
Companies in this article