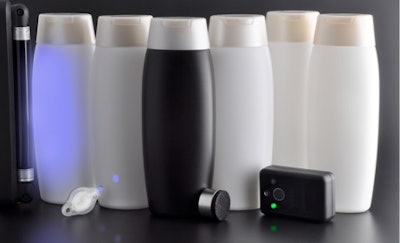 SecurTrace varies the type, proportion, and concentration of special compounds in Ampacet masterbatches to create fingerprints that are readily measured by visual, audible, or standard laboratory analytical tools. Depending on the type of security needed, the molecular tracers can include UV-activated, ferromagnetic, infrared, and other components.
The company works with manufacturers to tailor SecurTrace molecular signatures to their packaging needs. The company also provides analytical services to positively identify the molecular tracer in a package at the store or plant level, if needed. Depending on the complexity of security required, SecurTrace technologies provide low-cost options to high-security optimization.
Manufacturers can apply the identifiers alone or as part of a multi-level traceability system in conjunction with bar codes, digital tags, product taggants, and other elements. It can be used for many traceability and authentication purposes. In addition to detecting counterfeit products, in litigation, it can help identify the source of ingredients in a package. It also can aid quality by validating that a package contains the right Ampacet colorants or additives at the level specified.
Companies in this article