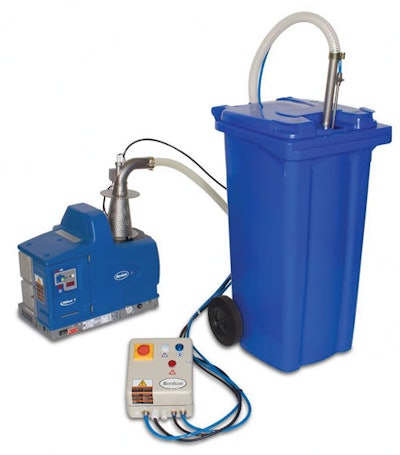 The system is suitable for production environments requiring a filling system that is simple, dependable, and economical. Updated system uses a cone with integrated capacitance sensor mounted to the adhesive melter tank lid for highly accurate tank readings. Sensor detects low adhesive levels and transmits a signal to a suction lance.
Using vacuum, the system then conveys adhesive in the style of pellets, pastilles, and mini-slats from the supplied adhesive storage container to the melter tank. Adding small amounts of adhesive at regular intervals prevents the sealed tank from running dry and reduces adhesive char, contaminants, and incorrect adhesive temperatures that result in poor bonding.
System's simple design minimizes installation and maintenance requirements, while automatic sensor calibration allows operators to complete set-up quickly and easily.
Phone: 800/683-2314 | www.nordson.com


Companies in this article
Videos from Nordson Corporation