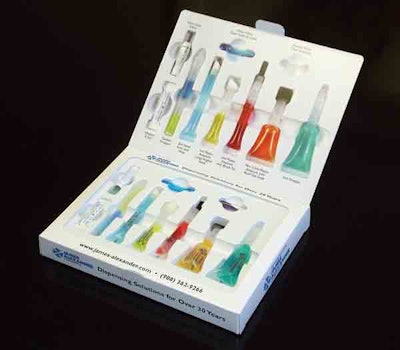 Kit features some of the company's most popular crushable glass and unit-dose plastic ampoules, droppers, and swabs. Kit includes: 0.6-mL liquid-filled glass ampoule; powder-filled glass ampoule; 0.6-mL glass swab; 5-mL dropper; mini 2-3-mL plastic ampoule with roof-top swab; 2-mL plastic ampoule with brush tip; 1 mL plastic ampoule large angled swab; 2-mL plastic hoof-foot with hole; 2-part tandem dropper; and a 0.3-mL inhalant.
Phone: 908/362-9266
Companies in this article
Videos from James Alexander Corp.