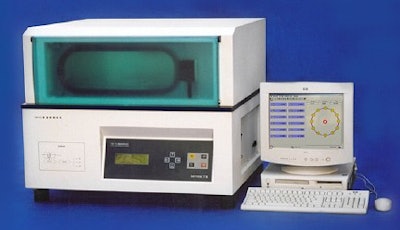 Characteristics
* Cup method, high in efficiency.
* 12 test chambers test at same time or test in random groups.
* Satisfies different test conditions, controlled automatically.
* Transmission and weigh up are in same ambient, little errors caused by human operation.
* Highly accurate sensor, data reliable.
* Flexible heating equipment, even and gentleness.
* P.I.D. system controls temperature accurately. Little temperature fluctuation.
* Professional software, test data displayed dynamically.
* Database mode storage, easy to analyze.
* Functions of storage, researching, printing, plotting, and communication.
* Computer controls automatically, easy to operate, friendly human-equipment interaction
Companies in this article