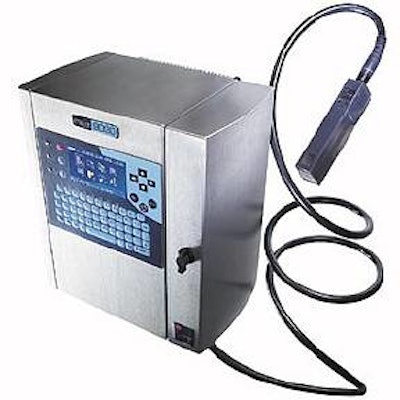 Imaje 9000 Series Assets:
Intuitive and user friendly
The easy to use Imaje 9000 printers offer outstanding ergonomics, intuitive user interface, easy accessory connections, simple consumables access and replacement and the new "i" key which provides on screen help text at the touch of a button.
Versatile: quick and easy to integrate
Imaje 9000 printers are easily integrated into any production line configuration. They can be quickly removed from one production line and easily re-installed on to another line, even in the most difficult-to-access positions.
Operational: unrivaled availability
Imaje 9000 printers start up quickly, continue printing during cartridge change and adjust their parameters automatically in response to their environment.
Heavy-duty: rugged printhead and cabinet
The IP54 or IP65 stainless steel cabinet and molded printhead makes the Imaje 9000 Series suitable for harsh industrial settings and ensure constant printing quality in all circumstances.
Companies in this article