Ranpak Corporation: Packing station with cushioning
Ranpak's (Concord Township, OH) AutoPad systems convert kraft paper into cushions for use in protecting products. The newest AutoPad comes with a height-adjustable, 28"x 41" table on which to pack.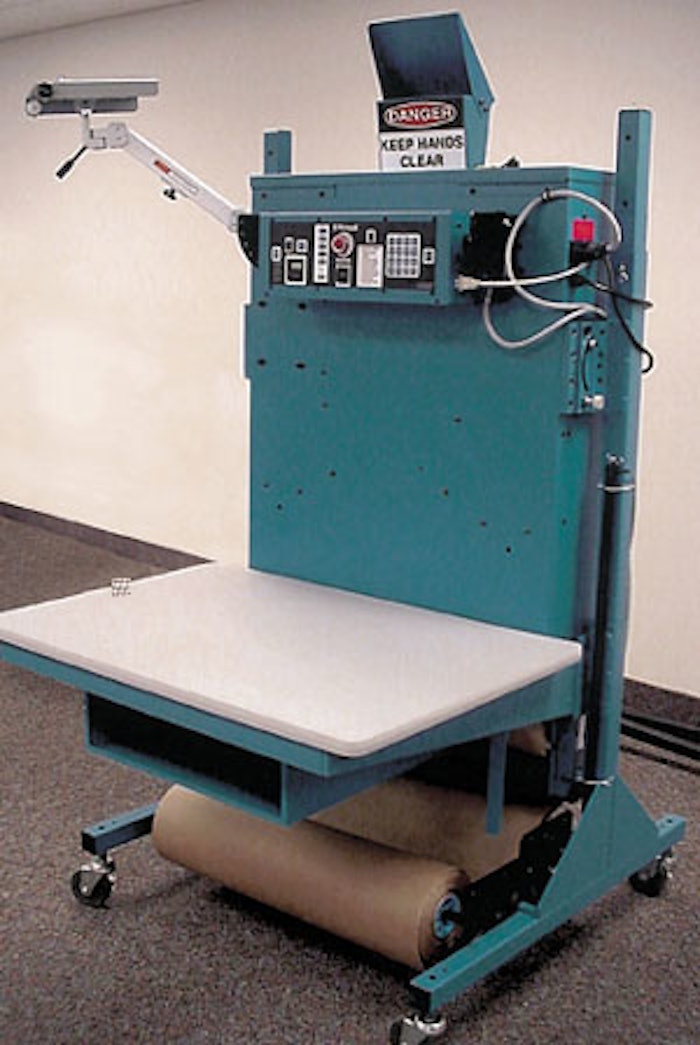 Cushions can then be created manually, semiautomatically or automatically. The whole unit moves on casters.
Companies in this article